Veteran rockers, The Rolling Stones, intend to release a new album later this year, according to the band's guitarist Ronnie Wood.
The band's last studio album, A Bigger Bang was released eleven years ago in 2005.
68-year old Wood revealed the veteran rockers have recorded new songs and some blues covers.
"We went in to cut some new songs, which we did," Wood revealed. "But we got on a blues streak. We cut 11 blues in two days. They are extremely great cover versions of Howlin' Wolf and Little Walter, among other blues people. But they really sound authentic."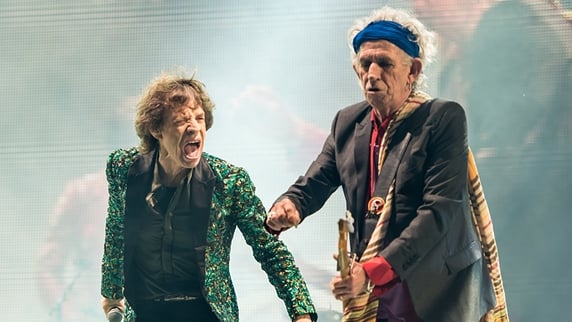 He also said they hope to release the new material later this year.
"When we heard them back (the recorded tracks) after not hearing them for a couple of months, we were, 'Who's that? It's you. It sounded so authentic".
The band has already released 22 studio albums in Britain and 24 in the United States and despite being together for a staggering 54 years at this stage they are determined to keep going.
The group recently finished a tour of South American and played a free gig in Cuba in Good Friday before an ecstatic crowd of an estimated half a million people.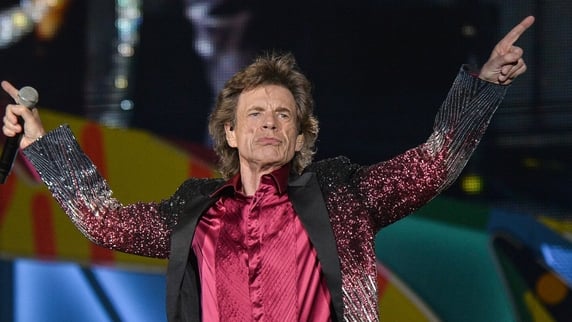 Mick Jagger struts his stuff for the first time in Cuba 
"We're a working band," Ronnie Wood said when asked about future tours. "We'll be working again before the end of the year."
The comments came as the band attended the opening of Exhibitionism, a display of band memorabilia at the Saatchi Gallery in London. 
Frontman Mick Jagger said he hoped the exhibition wasn't "too reverent."
He modestly said "we're one of the most important bands in music history, you can't really deny that, along with The Beatles, Led Zepellin, The Who, Pink Floyd and so on."