Author Irvine Welsh has revealed that he has mild dyslexia and understands the humiliation that arises from "people not understanding that dyslexia isn't you being stupid or wilfully obnoxious."
In Welsh's new novel, The Blade Artist,  Begbie who was the most vicious character in Welsh's Trainspotting makes a return striking fear and trepidation in his wake.
These days, Begbie is an artist living in California. However, he returns to Edinburgh, following the death of his son and is obliged to confront personal demons and hang- ups in the Scots capital.
"He's learnt to control himself through discovering art and education, but he still has this anger, violence and sadism within him, " says Welsh of his most memorable fictional character.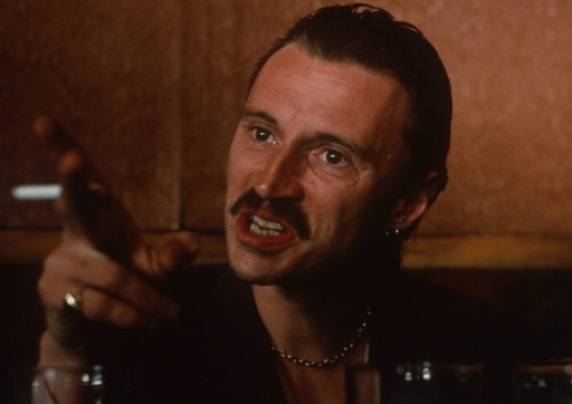 Begbie played by Robert Carlyle in Trainspotting
Begbie also happens to be dyslexic. "I watched a documentary on young offenders a while ago, " Welsh declares. "They tested these guys and something like 80% were dyslexic. They'd all gone through that process of being regarded as troublesome or stupid at school.
"He's (Begbie) been humiliated and had to defend the way he is. In the 70s, there was little understanding of how the way people with dyslexia were treated at school could determine their behaviour."
Welsh neatly outlines his route to literary greatness, despite his own mild form of dyslexia. "I came to writing through music, " he reveals. "I wrote songs, joined bedroom bands. But I was crap at music".
Meanwhile filming is due to get underway shortly on a sequel to Trainspotting. The movie,will be based on Welsh's follow-up novel, Porno, which was released in 2002 and will be directed again by Danny Boyle.
Ewan McGregor recently revealed hat the cast had only recently received the script, written by original Trainspotting writer John Hodge.
"The script only arrived very recently, which was really, really, really good," he said.
Trainspotting 2 is due to hit cinemas later this year.