Pulitzer Prize-winning poet Paul Muldoon and singer Paul Brady have unveiled three new co-authored songs on RTÉ Radio 1's Sunday with Miriam.
Both artists told host Miriam O'Callaghan about the genesis of the new songs, which they began working on some time after they met at the first Horslips' reunion gig at the then 02 in Dublin in 2009.
"Can you imagine what it was like to get that in an email?" enthused Muldoon, after the programme aired the first track, Say You Don't Mean, a funky roll-call of greats from James Joyce to Samuel Beckett and Franks, Zappa and Sinatra.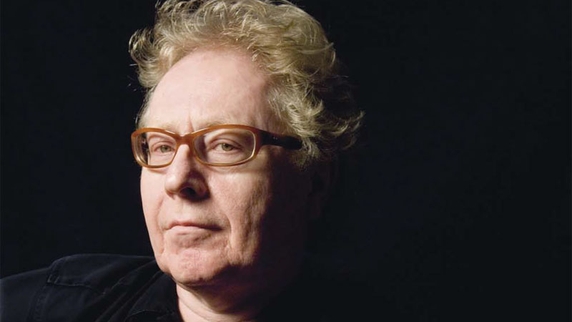 Brady and Muldoon may work together on more songs 
"I mean I was so happy to hear it and what Paul Brady has brought to it - there's such joyousness and such vigour." Muldoon added.
The second track played was I Like What You Think, a racy, flirtatious country rock ditty, featuring pedal or lap steel. The trio of songs concluded with an impish number about sexual jealousy called Him.
The poet's lyrics were welcome to Brady who writes most of his albums totally on his own and who admits that his own lyric ability was "hard won," and that lyric-writing was "not a natural thing for me."
.@MiriamOCal meets old friends @PaulBradySongs & Paul Muldoon, Pulitzer Prize winning poet & they unveil 3 new songs pic.twitter.com/0cRYgxUhLk

— RTÉRadio1 (@RTERadio1) April 3, 2016
The musician said that he had always loved Muldoon's poetry. "It always took me to a place that no one else takes me."
The Strabane singer added that he had been excited by how ready the Armagh poet and Princeton professor was "to take a risk with the whole project," and speculated that they may work together on more songs.
Muldoon said he enjoys collaboration and once penned lyrics for songs by the late Warren Zevon, one of which was covered by Bruce Springsteen in a tribute to Zevon.
"Because it is a solitary activity, the chances of one being self-delusional about what one has done are very, very high so it's really great to have another reader," he said. "For me it's mostly my wife who is a very outspoken young woman."
He added that he feels strongly that he does not write his own poems. "They are written through me, they are not written by me."
On Sunday morning's show, Muldoon also said that winning the Pulitzer Prize was 'almost meaningless.'
When O'Callaghan insisted that this could not be true, Muldoon replied: "Y'know what, when you're sitting there trying to come up with a rhyme for 'think', it's meaningless."