Cranberries front woman Delores O'Riordan has teamed up with former Smiths bass player Andy Rourke and New York musician Olé Koretsky to form a new trio called D.A.R.K.
O'Riordan, who enjoyed huge success with the Limerick band in the nineties, has previously worked with Angelo Badalamenti and Jah Wobble, and Rourke, who has also worked with Sinéad O'Connor and Ian Brown, formed the band after a chance meeting.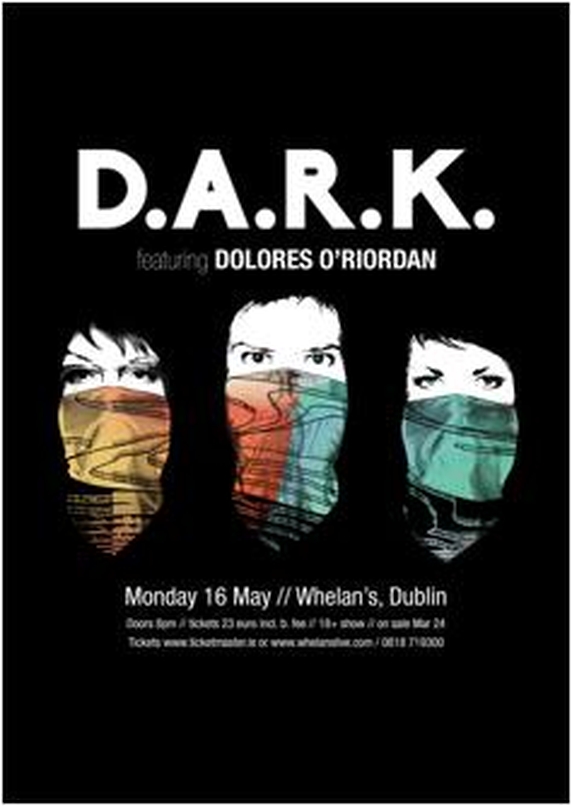 Koretsky was working with Rourke on demos when O'Riordan came on board. A project Olé was also working on called Science Agrees was also incorporated into the mix.
According to D.A.R.K. their debut album, Science Agrees, is influenced by the likes of The Cure, Depeche Mode, David Bowie –album Low, Magazine, New Order, Pet Shop Boys and REM.
The band will release Science Agrees on May 27 and D.A.R.K. play Dolans of Limerick on May 13 and Whelan's in Dublin on May 16.