Chris Martin has spoken publicly for the first time about his struggle following his split from Gwyneth Paltrow, saying he fell into a dark place after the breakdown of their marriage.
The Coldplay frontman and actress announced their "conscious uncoupling" in March 2014, and Martin has revealed that he faced difficult days following their break-up.
Speaking to The Sunday Times, he said: "I still wake up down a lot of days. But now I feel like I've been given the tools to turn it around.
"You can come at it very aggressively and blame and blame. Or you can put yourself in the garage, so to speak. Take yourself apart and clean off the bits. Reassemble."
The Devon-born musician said that he turned to literature to help himself heal following the split, saying Auschwitz survivor Viktor Frankl's book Man's Search for Meaning and Rumi's poem The Guest House helped him in his recovery.
"That one Rumi poem changes everything. It says that even when you're unhappy, it's good for you," he said. "It took me a year to get it. A year of depression and all that."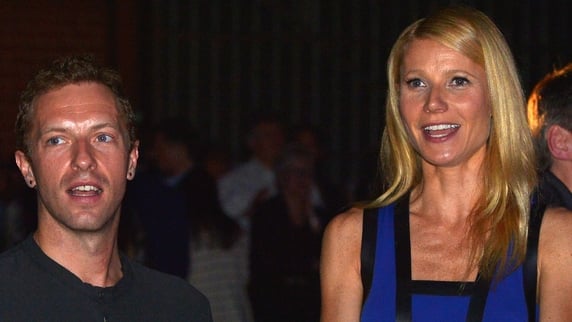 Martin and Paltrow parted ways in 2014
Phil Harvey, Coldplay's former manager and "fifth member" of the band, also spoke about the divorce, saying Martin suffered from a "really bleak period" after the break-up, adding that he had been "in pain and struggling to see the light at the end of the tunnel".
"We were all worried about him - the band, his family," he said. "When someone's really, really low and on their own a lot, as a friend, your mind goes to the worst case scenario. That period didn't last for ever, but there was a time when we were all regularly checking in on him, just trying to make sure he wasn't on his own."
However, Martin also spoke positively about his and Paltrow's "wonderful separation-divorce," saying: "It's a divorce but it's a weird one. It's funny. I don't think about that word very often - divorce.
"I don't see it that way. I see it more like you meet someone, you have some time together and things just move through. I've lived a lot of life since then."
Coldplay released what they are calling their "farewell album", A Head Full of Dreams, last year.