He's done it again. After the joys of Once and Begin Again, writer-director John Carney completes a heartstring hat-trick with Sing Street, a truly touching tribute to teenhood and that time when you didn't know what you didn't know.
When Eighties economic reality bites for Conor Lalor's (Walsh-Peelo) family something has to give - in this case his pampered place in the world as a fee-paying pupil. Shunted into the school of hard knocks with the Christian Brothers in Synge Street, Conor gets the rudest - and sorest - of awakenings. Here, every day is the first day and the greasy skin gladiators take no prisoners. If they do it's only so they can laugh at them even more later.
But there is one Phoenix Park-sized plus point about Conor's new world: the girl who lives across the road. Raphina is the too-cool-for-school model that every tearaway is too terrified to talk to. But if fortune favours the brave, it also looks kindly on the spoofer, and Conor's desire for "digits" sees him offer Raphina a starring role in his band's new video. There is no video and there is no band; but greatness can come from having a gob as big as your heart.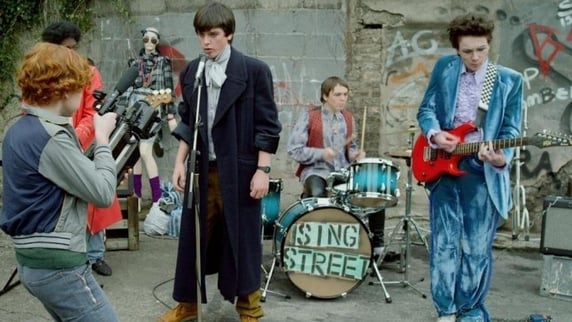 They've found gold in Dublin 8 and any ground-down grown-up will get the wake-up wedgie they need watching Sing Street. As for younger viewers, well, along with the history lesson of what the no-fur-coat-and-no-knickers Dublin was like there's the timely reminder that there is more to life - and them - than the Junior and Leaving Cert.
In true old school style the best gags aren't even in the trailer, but there is also far more of an edge than those clips suggest. Behind the laughs and brilliant soundtrack Sing Street has stuff to say about family dysfunction, dreams gathering dust and how some things have changed for the better here. It brilliantly captures the moment when we all realised in different ways that there was more to adulthood than staying up late and getting into 18s films. Yes, it's a sweet film, but the sugar coating isn't as thick as you might expect.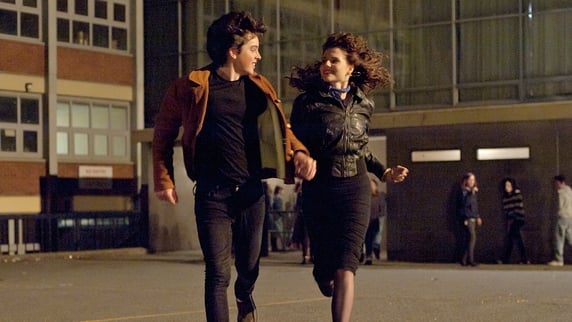 Carney has chosen his young cast perfectly, with the established names taking the supporting roles and the film all the better for that. As with Once and Begin Again, the relationships on screen feel completely authentic and not a million miles from some of our own. There's a lot of fun to be had watching this story unfold with someone who remembers the earlier version of you.
From Black Widow catapults to Aisling copybooks, Thursday tribal gatherings for Top of the Pops and Today Tonight's theme tune of doom, the memory bank will have a hectic two hours here with new lodgements added and dormant accounts reactivated at roughly the same speed as homework was cogged at 8:45am all those years ago. It's the kind of movie you would've dreamed of making when you were a kid, and that you wish there were more of as an adult.
It's quite something when the line "We're shooting in the lane at the back of Quinnsworth" sounds like the coolest thing in the world, but that's what happens here. Young hearts run free indeed.
Harry Guerin
Sing Street is on General Release from St. Patrick's Day