On this St. Patrick's Day we salute the rising Irish stars of tomorrow in film, television, music, literature and fashion. Of course there's a wealth of talent to choose from but we think this bunch are worth keeping an eye on over the coming twelve months.
Rising Irish TV Star: Aisling Franciosi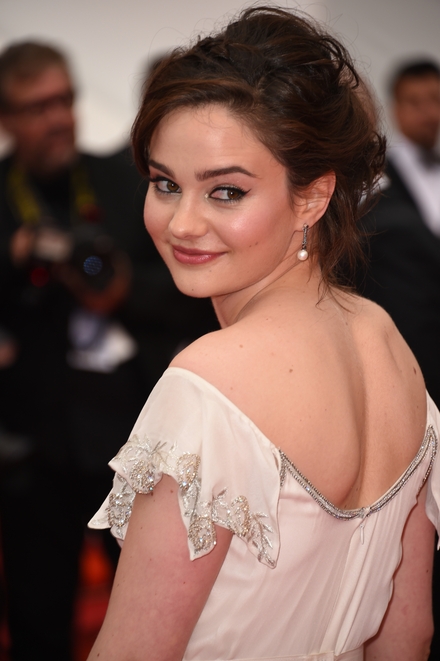 22-year-old Aisling Franciosi was born in Italy of an Italian father and an Irish mother but grew up in Dublin and is a proud Irish passport holder.
Naturally, she is bilingual in English and Italian, but we are unaware of whether she also possesses the proverbial cúpla focail. She studied French and Spanish at Trinity College, Dublin, so language would appear to be no barrier.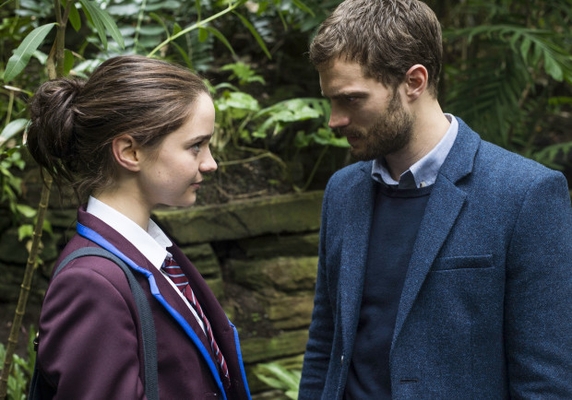 She starred as a babysitter opposite Jamie Dornan and Gillian Anderson in The Fall - which earned her a 2015 IFTA Award for Best Actress in a Supporting Role - and also appeared as Gabriel Byrne's daughter in mystery drama Quirke.
Things moved up a major notch last year when she landed a recurring role alongside Sean Bean in the US psychological spy drama Legends, which lasted two seasons before its recent cancellation.
The next step is crucial but this is one lady who knows where she's going. 
Rising Irish Literary Star: Lisa McInerney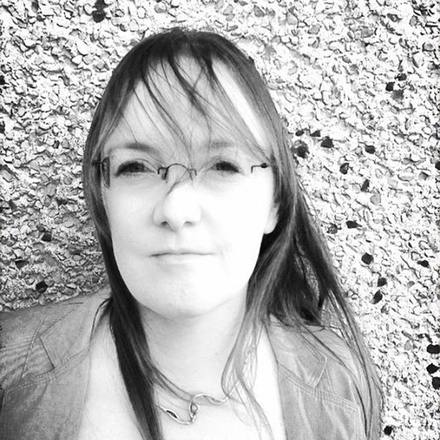 Galway-based Corkonian Lisa McInerney is no doubt chuffed - 'tis the Berries as they say Leeside  - to have made the long-list for the Baileys Women's Prize for Fiction with her quirky novel, The Glorious Heresies alongside fellow Irish novelist Anne Enright.
Quite aside from the guaranteed increase in sales, the winner of the Baileys Prize will receive the very handsome sum of €38,700 in prize money.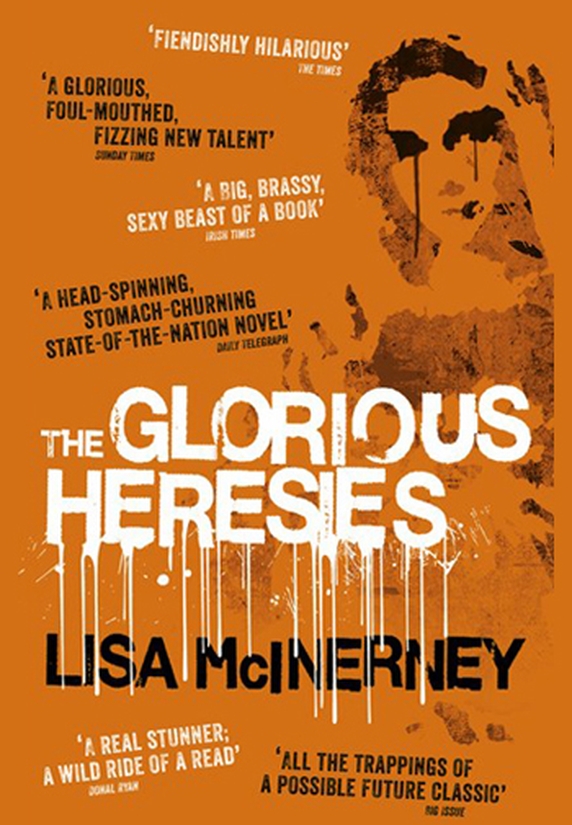 McInerney's acerbic debut tracks the fall-out from an accidental murder in Cork. It is told from the points of view of five characters, conjured in earthy, vivid prose with an uncanny ear for dialogue.
Cork via Galway she may be, but some of her euphemisms might have emanated from the lips of Brendan Behan himself. "The door was opened by an ould wan, about his mother's age, dressed like a chilblained scarecrow with a face that would have reversed the course of the Grand National." 
Rising Irish Movie Star: Ferdia Walsh-Peelo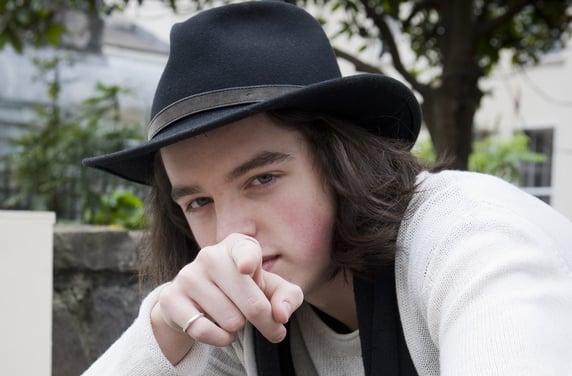 Colin Farrell in Tigerland, Saoirse Ronan in Atonement, Jack Reynor in What Richard Did, the gang (and the cat) from Love/Hate - there have been plenty of great breakout performances by Irish actors in recent years. Joining that list this month is teenager Ferdia Walsh-Peelo in director John Carney's latest slice of feel-great, Sing Street. If you don't want to be 16 again after watching him on screen, well, there's nothing we can do for you.
Now, here's the thing: Walsh-Peelo had never acted before he made the movie - and the former boy soprano and classically trained pianist was only 14 when the cameras started rolling. He queued up for five hours for the open casting at FilmBase in Temple Bar, wowed the powers-that-be with his cover of the Beatles' Blackbird and brings the same kind of magic to the big screen.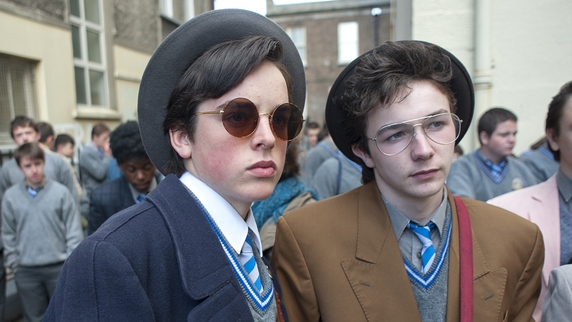 Luck, as they say, is being ready - and how director Carney should thank the movie gods that his leading man didn't do the default teenager thing of hanging around at the auditions for 30 minutes and then getting the bus home in a strop.
"I wasn't that nervous at the time," Walsh-Peelo told TEN at the Audi Dublin International Film Festival last month. "I didn't quite realise the size of the movie because I'd never been involved in acting before. People were telling me all the time but I was like, 'Yeah, yeah'. I was so young as well...". Ah, youth!  
Rising Irish Fashion Star: Richard Malone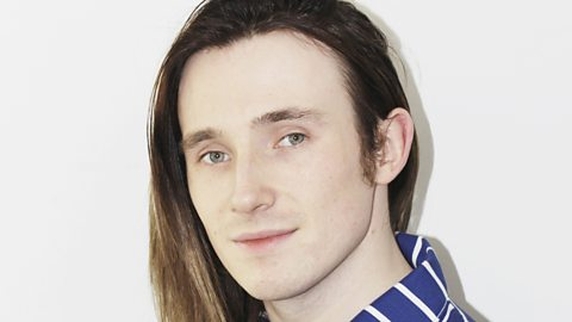 Wexford-born designer Richard Malone has been making waves in the fashion industry with his idiosyncratic mix of sustainably sourced materials with cutting-edge silhouettes and fashion-forward patterns.
Best of all he's also refreshingly down-to-earth in an industry which eh, tends towards the superficial
Malone quickly made a name for himself as a skilled designer since graduating from Central Saint Martins in 2014, where he was awarded the prestigious LVMH Grand Prix scholarship. His graduate collection opened the BA Fashion press show and earned him the Deutsche Bank Award for Fashion. The collection used unwanted and upcycled materials and was displayed during Brown Thomas's CREATE showcase, where the quality and creativity of his work shone through.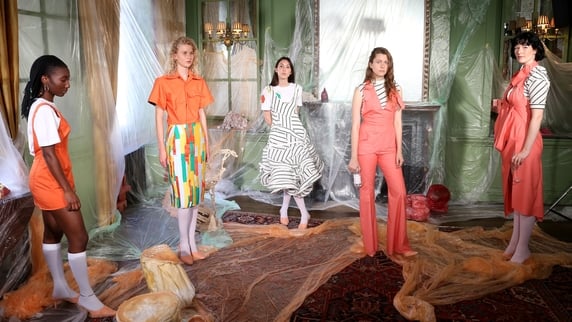 His most recent collection debuted in February at London Fashion Week, and was full of fun and quirky references, from blue-and-white stripes that recalled corner shop plastic bags, to gorgeously tacky zebra prints inspired by his Auntie Anne. Bless.
Rising Irish Music Act: Hare Squead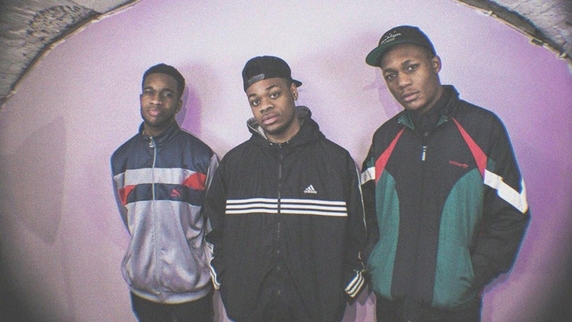 Recently signed to Sony UK, all you need to know about the Dublin trio of Jessy Rose, E-Knock, and Tony Konstone may be contained in their simple slogan of "3 black Irish kids making waves". Hailing from Dublin's very own Westside of Blanchardstown and Tallaght, Hare Squead have been melding R `n' B, hip-hop, soul and pop with a goodly dash of Dublin wit and wordplay for several years now.
On tracks like Come Outside they excel at playful pop, while Zoo of The New (Interlude) has that mellow Daisy Age Saturday afternoon in the park feel. They've appeared on Other voices, played Electric Picnic and, earlier this year, got their first play by taste maker Annie Mac on BBC Radio 1. Hare Squead are something very refreshing. Straight outta a fast-changing Dublin.