Cecelia Ahern's latest novel, Flawed, has been snapped up by film giants Warner Bros. and is set to made into a movie – and it's not even out yet!
Flawed is Ahern's foray into young adult fiction and it is set in a world where anyone dubbed disobedient is deemed "flawed," branded with 'F' tattoos and forced to live as second-class citizens.
When a popular teenager who's living a perfect life attempts to stand up for a "flawed" passenger on a bus, she's not only deemed "flawed" herself, but becomes an unlikely poster girl for a growing rebellion.
Look what I got my mitts on....
My new novel FLAWED will be out in Ireland & UK in March! pic.twitter.com/tqov8tS2PR

— Cecelia Ahern (@Cecelia_Ahern) January 19, 2016
The book isn't actually out until March 24, but Ahern has already inked a deal for it to be given the Hollywood treatment.
Speaking on 2FM on Wednesday she said the novel reflects the challenges of being a young person in the modern era.
"It's based on the fact that the society we're living in is very judgmental, people are very quick to point the finger. I'm so glad I'm not a teenager now," Cecelia told the Nicky Byrne Show with Jenny Greene.
She also explained that Flawed mirrors somewhat the story of American civil rights icon Rosa Parks, by depicting a society that has no compassion, where "it's illegal to aid a 'Flawed' person."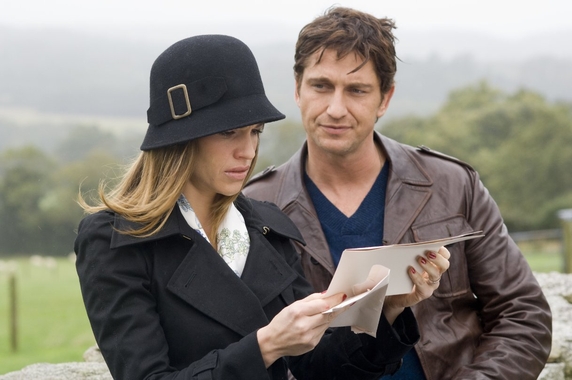 She has no problems with the fact that she is best know for her first novel, PS I Love You which was also adapted for film. "Its great to be known for anything and I'm really proud of that (novel), " she says.
According to Variety, Rebekah F. Smith, who is currently a writer on CBS show Zoo, will work on adapting the new novel's story for the big screen.
One of the producers attached to the project, Wendy Finerman, has a a long-standing relationship with Cecelia that began when she produced P.S. I Love You.
The movie, which starred Hilary Swank and Gerard Butler, grossed over €150 million worldwide in 2007.
Cecelia Ahern is the guest on The Meaning of Life with Gay Byrne on RTÉ One this Sunday at 10.30pm.