Harrison Ford is dusting off his fedora and bullwhip to reunite with director Steven Spielberg on their fifth Indiana Jones movie.
Announcing details on Tuesday, Disney chairman Alan Horn said the movie giant "can't wait" to bring the iconic hero back to the big screen in the summer of 2019.
"It's rare to have such a perfect combination of director, producers, actor and role, and we couldn't be more excited to embark on this adventure with Harrison and Steven," he said. 
The new film will be produced by Kathleen Kennedy and Frank Marshall, the married couple whose history with Indiana Jones stretches back to 1981's Raiders of the Lost Ark.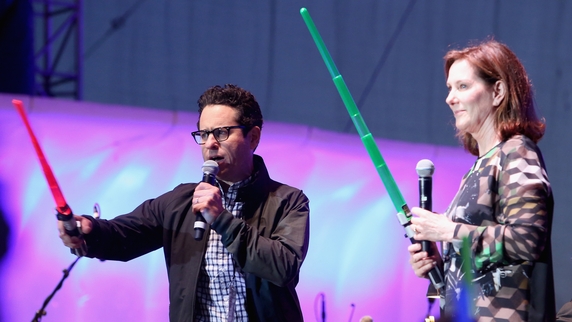 Kathleen Kennedy with The Force Awakens director JJ Abrams
Kennedy worked as an associate to Spielberg on the original film, while Marshall was producer. Kennedy is now the president of Disney subsidiary Lucasfilm and produced the recent Star Wars Episode VII: The Force Awakens.  

Ford's last outing as the adventurer was 2008's less than impressive Indiana Jones and the Kingdom of the Crystal Skull which failed to impress fans with its over reliance on CGI effects. Fingers crossed the fifth instalment will recapture the Indy magic of old.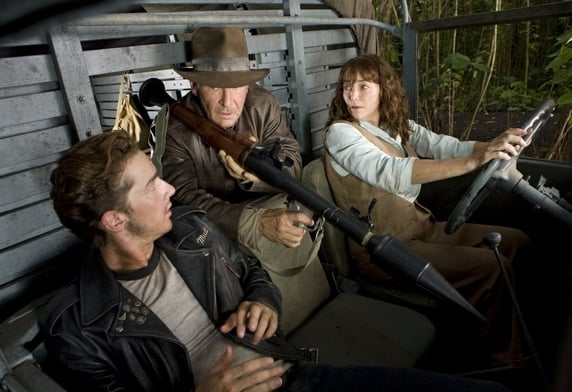 Shia LaBeouf, Harrison Ford and Karen Allen in Kingdom of the Crystal Skull