Ben Affleck has broken his silence on ex-wife Jennifer Garner's candid interview with Vanity Fair last month, in which she addressed the rumours of his affair with their nanny, saying "she's allowed to talk about it".
Garner gave an in-depth interview with the publication in the February issue, in which she said the actor "can cast quite a shadow" and opened up about their break-up, saying: "We had been separated for months before I ever heard about the nanny. She had nothing to do with our decision to divorce. She was not a part of the equation. Bad judgment? Yes."
Batman vs Superman star Affleck has now spoken about Garner's interview, telling The New York Times at first that he did not want to discuss his family for the sake of his three children "because it ends up being in the record somewhere, in the great miasma of junk on the internet."
However, he went on to comment on the piece, saying: "She felt like she wanted to discuss it and get it out there and get it over with, so she could say, 'Look, I already talked about it - I don't want to do it again'.
"It's fine. She's allowed to talk about it."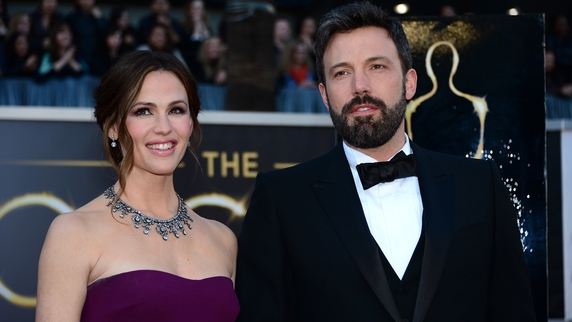 Affleck talks about Garner's Vanity Fair interview
The actor stressed that he and Garner are "on great terms" and said they plan to go on holidays together in Europe this spring with their children while he films Justice League.
"Jen's great. She's a great person," he said. "We're on great terms. I just saw her this morning, so that's the reality that I live in."
The Hollywood couple announced their split in June 2015, one day after their tenth wedding anniversary.