Star Wars: The Force Awakens star Daisy Ridley is reportedly in the running to play Lara Croft in the planned Tomb Raider reboot.
The 23-year-old actress has earned worldwide fame thanks to her starring role as Rey in the latest instalment of the Star Wars series and it's looking like she could be lining up another major franchise.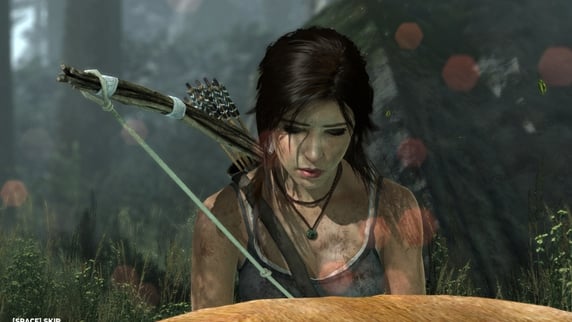 Lara Croft in the 2013 video game Tomb Raider
According to Hollywood insiders Deadline, Ridley is one of a number of actresses being considered by Warner Bros and MGM for the iconic role of Lara Croft, made famous by Angelina Jolie.
The video game on which the films are based was given a reboot itself in 2013, with the game showing Croft as a young archaeology student. It is thought the new film will be an origins story for the character.