Madonna's barrister has revealed her desire to reunite her family, including her estranged son Rocco, for Easter.
Speaking at London's High Court, the superstar's barrister David Williams said she wishes to resolve the custody dispute with her ex-husband Guy Richie, saying: "She does not wish for these proceedings to continue any longer.
"She wants the family to come together to heal the wounds and chart a course for Rocco to help restore peace in the family. She hopes to reassure Rocco that what she has always wanted and will always want is what's best for him.
"She most fervently wishes that when she returns to America in ten days the family can get together over Easter. That means Mr Ritchie flying to New York — it was said he fears arrest in New York. He has no need to fear that."
Williams added on behalf of the singer: "There is nothing Madonna would like more than to see Rocco reunited with David, Lourdes and Mercy James."
Madonna paid an emotional tribute to Rocco while on tour in Australia, as she and her ex-husband Guy Ritchie continue with their custody battle over the teenager.
Late last year Rocco left Madonna's Rebel Heart world tour and moved in with his father in London, triggering a custody row between the singer and movie director.
15-year-old Rocco Ritchie made his first appearance in court on Thursday as Madonna and Ritchie's custody hearing returned to the High Court in London. 
Ritchie, his wife Jacqui and Rocco attended Thursday's proceedings. Madonna is currently on tour in Australia and was unable to attend the hearing.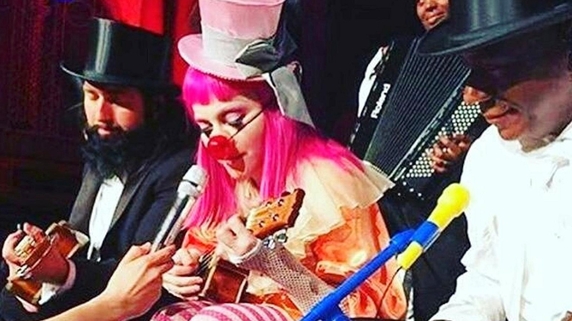 Tears of a clown - Madge on tour in Melbourne. Pic: Instagram
Her lawyers said she would "very much wish" to be at the private hearing in London's High Court but was prevented because of touring commitments.
However the singer did dedicate a song to Rocco during her concert in Melbourne. During the song Intervention from her American Life album - which opens with the line 'I got to save my baby' - a baby picture of Rocco appeared as a backdrop.
According to reports the singer, who was dressed as a clown for much of the concert, wiped away tears as she discussed her custody battle with ex-husband Ritchie.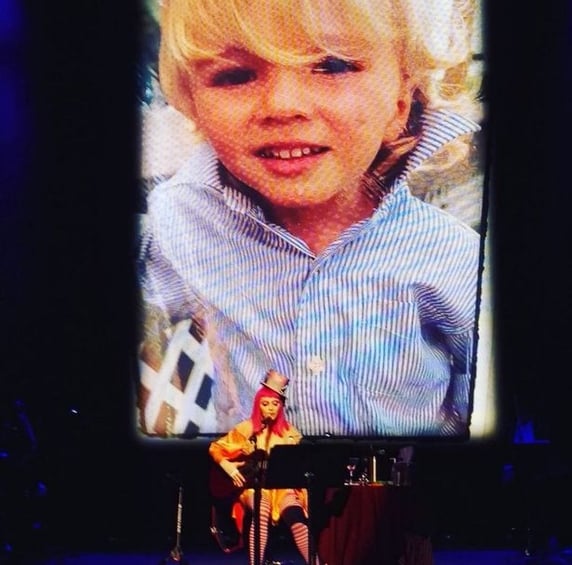 "Everybody knows the saga of me and my son Rocco. It's not a fun story to tell or think about."
"I probably would have enjoyed myself a bit more on this tour if he hadn't have disappeared so suddenly. I'm going to dedicate this song to him. I want to dedicate this next song to him, to Rocco", she told the crowd.
The ongoing hearing is deciding whether Madonna should be allowed to withdraw her legal action in the UK to concentrate solely on her US litigation. 

Last week, Judge Alistair MacDonald urged Ritchie and Madonna to reach an "amicable settlement" to the "highly unfortunate and deeply regrettable" family dispute. "An amicable negotiated resolution is definitely the way forward and in Rocco's best interests," he said.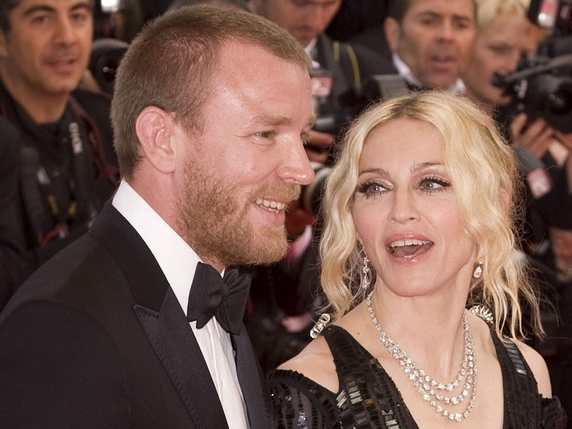 Ritchie and Madonna pictured in 2008
The teenager was back in the High Court again today, however both is parents were today absent. All three are represented by separate legal teams.
Speaking at last week's New York hearing, Rocco's court-appointed attorney said of his client: "He's enjoying himself [and] having a good educational experience" at his new school in London - but he finds the ongoing litigation and spotlight of the media "stressful".