Ellie Goulding has confirmed her romance with boyfriend, McBusted star Dougie Poynter, has ended and that she will be taking a substantial break from making music.
The 29-year-old singer, who has just kicked off her world tour, is planning on taking some time away from work to focus on herself.
Goulding told The Sun newspaper that there is no bad blood between her and Poynter and added that they are still good friends.
"People think I'm invincible but these past few weeks have been tough," she said. "Everyone knows that breaking up with someone is a really terrible thing. It's hard, complicated and it's never going to be easy."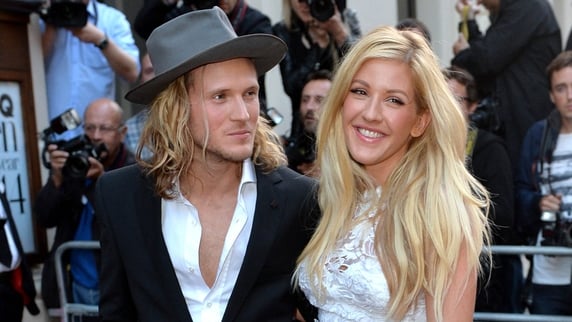 Dougie Poynter and Ellie Goulding
The pair had been dating on and off for two years, and previously split in December before rekindling their romance at the beginning of the year.
When asked about plans for a new album, Goulding said she will be taking some time out to focus on herself and won't be writing new material in the near future.
"I'm not in a relationship any more and that's been hard. Having a break will be a good thing for me and my head," she added. 
"I'm not writing new stuff. I'm not sure when I'll release a new album. It might not even be next year. I need time off for my own head. Next year I need to live a bit. Who knows? My situation has changed."