San Francisco-based company Word for Word have adapted the short stories, Night Vision, by Emma Donoghue and Silence by Colm Tóibín at the city's Z Below Theater.
The Emma Donoghue story, Night Vision, tells of the young, blind Frances Browne who became a great poet through the benefits of education. In Silence, Tóibín recreates the love affair between Lady Gregory and the poet Wilfrid Scawen Blunt. Their affair was surreptiously explored in the love poems which the Abbey founder gave Blunt to publish as his own work.
"Both Irish, and transplanted writers, Emma Donoghue and Colm Tóibín have taken historical moments and let the empathy of their imaginations and the curiosity of their research create stories of two unique women, " declares Word for Word's co-artistic director Susan Harloe. 
"Each of these writers has a film currently in release and based on their novels: Donoghue's Room, and Tóibín's Brooklyn. These two films show the writers' incredible empathy for the ravages of the heart and the amazing power of love over adversity,"
The Word for Word dramatisations began with a press night last evening, and runs until April 3. Colm Tóibín attended a question-and-answer session at one of the San Francisco previews on February 25, as the Oscars drew near, with Irish hopes of award success for Room and Brooklyn.
Night Vision is directed by Becca Wolff,  while Silence is directed by Jim Cave.The cast includes Stephanie Hunt, Robert Sicular, Rudy Guerrero, Patricia Silver, Richard Farrell and Roselyn Hallett.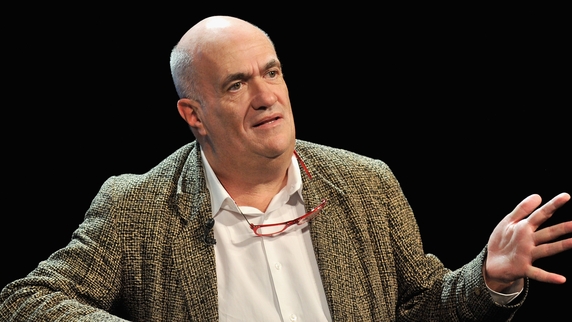 Colm Toibin's story Silence dramatised in San Francisco