Phil Collins has admitted he still wants to work with Adele despite a brief collaboration which has yielded nothing tangible as yet.
In January 2014, Collins revealed that he was working with the Adele on material for her 25 album. "She's achieved an incredible amount and I really love her voice and I love some of that stuff she's done," he told Inside South Florida.
"So, to me, it's always an eye-opener. Educational."
25 was released last November and has gone on to sell in the multi millions, but Collins' name was not mentioned and there was no product of their collaboration.
People magazine recently asked him who he would like to work with. "Adele actually," replied the 65-year-old musician  who recently reunited with his third wife Orianne.
"She's just the strongest artist to come out in recent years. I just think she just handles herself really well. She's just very smart . . . she's just really good."
Collins revealed that the pair met in London about four or five years ago. She wanted to write with him which flattered him, although, famously, he didn't actually know who she was. 
"I quickly found out and wow . . . I did a crash course on Adele. She was very very sweet, I made her a cup of tea. She sat down and said 'I would love to write with you' and I said 'great' and she gave me this piece of music and I liked it and she said, 'Well, finish it.' "
Collins took it back to New York and worked on nothing else but the Adele piece. Ultimately, though, he felt the music wasn't a viable thing. "I couldn't really do justice to the bit that she had given me and then she got difficult to find."
The musician later discovered in press interviews that the collaboration was too early for her, that she wasn't ready to work with Collins. "I was grateful for her explaining, because it does look like I didn't pass the audition."
After all that, the Genesis drummer turned vocalist hasn't actually heard Adele's album. "The bit that we were working on might even be on it, I don't know," he speculated to the People journalist.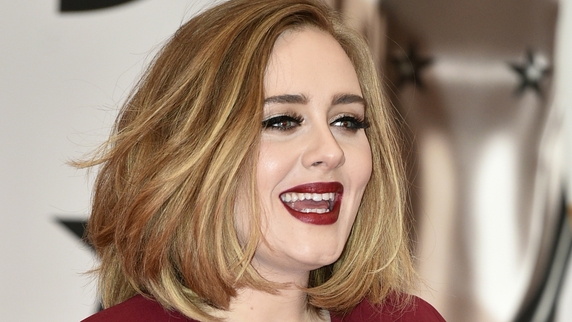 Adele: collaboration with Genesis drummer and singer Phil Collins came to nothing - as yet . .  .