Jennifer Garner has broken her silence about her split from husband of 10 years Ben Affleck, saying that the nanny that Affleck was reported to have had an affair with "had nothing to do with" their decision to divorce.
The Hollywood star has spoken for the first time about their break-up with the March issue of Vanity Fair. Shortly after the couple announced their split in June, rumours began circulating that Affleck had an affair with their nanny.
Garner has now said the nanny had nothing to do with their break-up, explaining: "We had been separated for months before I ever heard about the nanny. She had nothing to do with our decision to divorce. She was not a part of the equation. Bad judgment? Yes."
March cover star Jennifer Garner says you're wrong about #NannyGate https://t.co/NphRS5z5Nb pic.twitter.com/HIdmxg9asR

— VANITY FAIR (@VanityFair) February 26, 2016
The actress admitted that one of the hardest parts of the ordeal was having to explain it to their three children, Violet, 10, Seraphina, 7, and Sam, 4, saying: "It's not great for your kids for [a nanny] to disappear from their lives. I have had to have conversations about the meaning of 'scandal.'"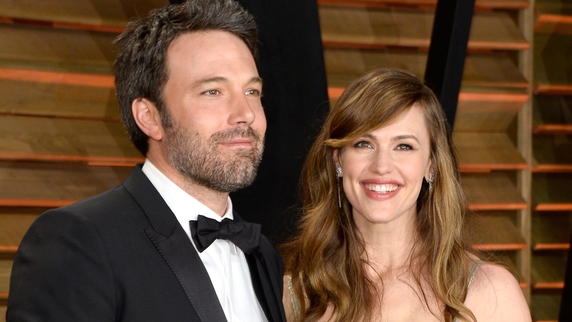 Garner says nanny had nothing to do with split from Affleck
However, the Dallas Buyers Club star revealed that she doesn't regret their marriage. "I didn't marry the big fat movie star; I married him," she said. "And I would go back and remake that decision. I ran down the beach to him, and I would again. You can't have these three babies and so much of what we had. He's the love of my life. What am I going to do about that? He's the most brilliant person in any room, the most charismatic, the most generous. He's just a complicated guy. I always say, 'When his sun shines on you, you feel it.' But when the sun is shining elsewhere, it's cold. He can cast quite a shadow."
She added: "Of course this is not what I imagined when I ran down the beach, but it is where I am. We still have to help each other get through this. He's still the only person who really knows the truth about things. And I'm still the only person that knows some of his truths."