Chris Evans has dubbed himself and fellow Top Gear presenter Matt LeBlanc the "modern-style odd couple".
The pair have just completed their first challenge - a UK v USA race from London to Blackpool in Reliant Rialtos - and Evans has revealed that while they are very different people, they have a lot in common.
Evans said he wanted LeBlanc, best known for playing Joey Tribbiani in Friends for 10 years, to join the Top Gear team because "he loves his cars".
"He knows so much about his cars, he's a brilliant driver and he's a world star, and that's very important for Top Gear," Evans told the Press Association. "Also the transatlantic connection, we are very much like a modern-style odd couple, completely different on first impressions, but actually we've got an awful lot in common."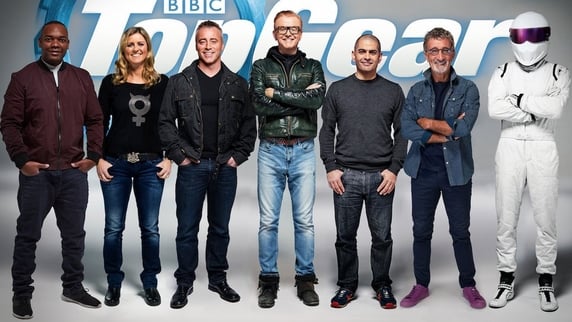 Evans revealed the new seven-presenter line-up would function with him and LeBlanc as the main hosts, and the other stable of presenters would "come in and come out as required".
The new series of the BBC Two show is due to start in May, featuring The Stig, Formula 1 commentator Eddie Jordan, German racing driver Sabine Schmitz, motoring journalist Chris Harris and car reviewer Rory Reid.
The new series will see the Top Gear crew globetrotting through places such as Norway, Kazakhstan, Scotland, South Africa, Morocco and Cuba.