British novelist Neil Griffiths has set up a new literary prize to celebrate the "small presses producing brilliant and brave literary fiction" in the UK and Ireland.
The novelist decided to set up the new prize because he found that the best fiction he had read in recent times came from small presses.
The so-called Republic of Consciousness Prize for a best novel published by a small press will be judged by independent booksellers and the inaugural winner will be announced in January 2017.
The prize money will be split between author and press. Griffiths has donated £2,000 of his own money, but he will be asking other writers to contribute and is hoping to get a total prize fund of about £10,000.
Griffiths' 2003 novel, Betrayal in Naples, won the Writers' Club first novel award, while his Saving Caravaggio, published in 2006, was shortlisted for the Costa Best Novel award.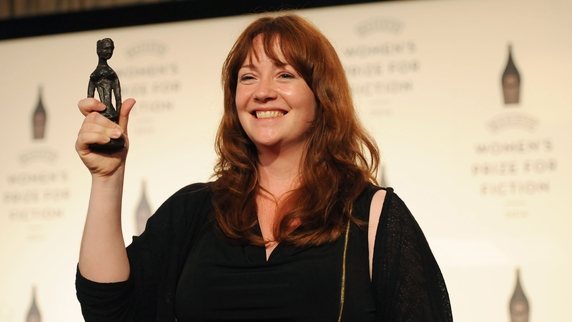 Eimear McBride
Among his highlights from small publishing houses were two novels with an Irish connection, Pond by Galway-based writer Claire-Louise Bennett and Eimear McBride's A Girl Is a Half-Formed Thing, published by Dublin-based Stinging Fly and UK-based Galley Beggar respectively.
Griffiths also praised Dalkey Archive Press, another press with an Irish office, in his list of treasured but modest publishing houses. On his Republic of Consciousness website he also also recognised the financial difficulties such houses have to deal with.
"Publishing is a terrible business model," he said. "These small presses are doing it often for the love of super-niche books, whether they're in translation, or highly literary."
Griffiths signalled Galley Beggar Press as a publishing house which has published books he has found `extraordinary.'
As for the next one he finds to be `extraordinary', he will pay £100 for it as "a small way of using my small amount of disposable income to demonstrate the value I think they're bringing to the world of literature, and I did that for a couple of writers."
Although figures are not available, the Costa Prize short-listing for Saving Caravaggio had a positive effect on Griffiths' own sales.
Griffiths was previously published by Penguin/Viking but the author's forthcoming novel, Family of Love, will be placed with an independent press.