Veteran actress and legend Angela Lansbury collected her special tribute award at the Audi Dublin International Film Festival today.
The 90-year-old actress, who is best known for her role as Jessica Fletcher in the longest running detective series in TV history, Murder She Wrote, was presented with the Festival Tribute Award, officially known at the Volta Award, by Taoiseach, Enda Kenny.
President Michael D Higgins said Lansbury's lifetime achievement award was "most richly deserved".
"The range of her great and diverse talent has found its expression in all forms of the theatre and screen. Recognised by critics and by her peers as one of the great actresses of our age with an Olivier Award, Tony Awards and an Honorary Oscar, Angela Lansbury truly enjoys the status of icon," he said.
"The great longevity of her career has meant that new generations have continued to be enriched by the great breadth of her artistic gift."
He also praised her dedication and support towards the arts in Ireland and her contribution to developing the Irish film and television industry in the 1990s.
"Her deep love for Ireland and her commitment to our creative sector is so deeply appreciated by the Irish people and it is especially appropriate that Dublin should bestow this lifetime achievement award on you," he added.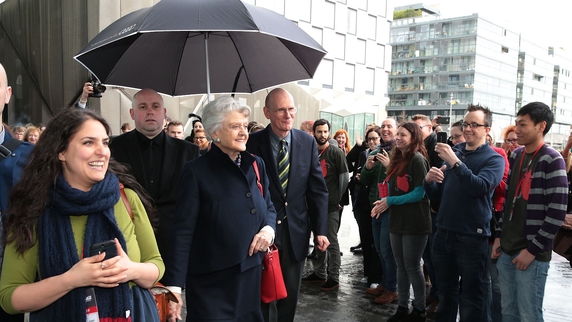 Lansbury greeted fans outside the Bord Gáis Energy Theatre
Lansbury is an Irish citizen and moved from the US to Ireland in the 1970s. Up until recently she lived outside the town of Ballycotton in Co Cork and has plans to come back and visit her second home this summer.
"I feel as if I'm half Irish through my family and part of me belongs here, Lansbury told RTÉ. A part of me belongs on the English countryside and the other half belongs in the USA. I'm a woman of the world let's put it that way.
The great Angela Lansbury tells @Sharon_Gaffney about her love of Ireland @DublinFilmFest @BGETheatre.https://t.co/T2pKy5tWmv

— RTÉ TEN (@RTE_TEN) February 21, 2016
Lansbury's career has spanned almost seventy-five years. In that time the actress and singer has appeared in over 60 movies, as well as receiving an Honorary Oscar. She has also garnered five Tony Awards, six Golden Globes and an Olivier Award.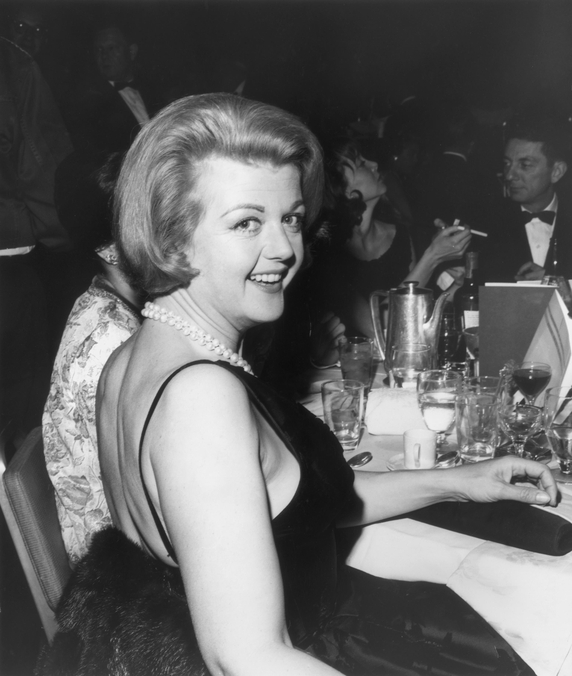 Angela Lansbury in 1955
The Audi Dublin International Film Festival continues until February 28.