Acclaimed composer Ennio Morricone has revealed that he plans to reunite with Quentin Tarantino again on the big screen having already collaborated with the director on his two most recent films Django Unchained and The Hateful Eight.
"Tarantino has already told me that there will be a next movie that we are going to make together," Morricone told movie site Deadline.
The composer, who played Dublin's 3Arena on Valentine's Day, added that if he is to work with the director again, he would like to have more time to compose the score as he was only approached to score The Hateful Eight after filming had already wrapped.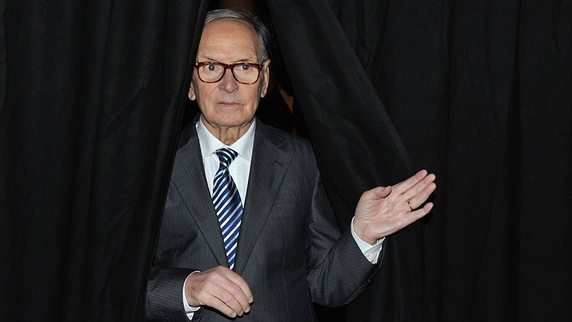 Ennio Morricone
"I told him that in the future I would like to have much more time. I would like to start working with him even long before in order to have the time to work, to think about the music, and also to exchange more ideas with him about what I am going to score for him," he said.
"I never ask any director to work with me, but it was Tarantino who told me, 'OK, there will be a next time'."
"He didn't express any requirements, so this gave me a lot of freedom. But at the same time, it put on me a much bigger responsibility. I was motivated only by the willingness to do better than I had done in the past and to give him a unique score," he added.