Acclaimed Irish trad group The Gloaming are about to release their new album and TEN has an exclusive behind the scenes look at the recording process.
The new album, The Gloaming 2, is released on February 26 and was recorded in December 2015 at Peter Gabriel's Real World Studios in Wiltshire and was produced by Gloaming member Thomas Bartlett, who has previously worked with Sufjan Stevens and Glen Hansard.
The full tracklisting for the new album is: The Pilgrim's Song, Fáinleog (Wanderer), The Hare, Oisin's Song, The Booley House, Repeal the Union, Casadh an tSúgáin, The Rolling Wave, Cucanandy, Mrs Dwyer, Slán le Máighe and The Old Favourite.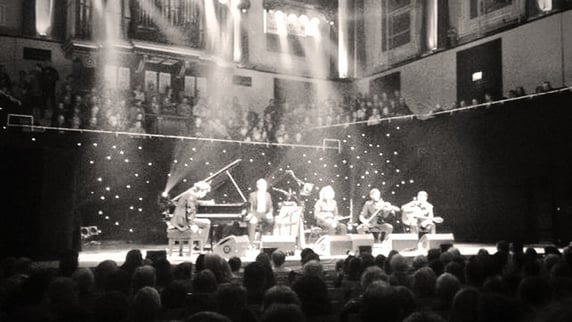 The band have sold our their five night run at Dublin's National Concert Hall between  February 27/28  and March 3 and will also play UK dates later this year.