Ryan Tubridy introduces a special luvved-up Late Late Show at 9.35pm, while Ireland and France meet in Six Nations U20s Live (7.55pm RTÉ2). Seó Spóirt on TG4 at 8.30pm discusses the first games in the National Hurling League, the AIB Club Football semi-finals and indeed the Ireland v France game. Martin Scorsese's very fine concert film Shine A Light, recorded at the Beacon theatre in New York in 2006 gets a rare showing on Sky Arts at 9.00pm.
The Late Late Show, 9.35pm, RTÉ One
Ryan Tubridy proclaims lurve tonight in all its technicolor glory in a specially-tailored show. Chris de Burgh will set the mood for romance with his mega-hit, Lady in Red. Double Eurovision winner Johnny Logan will deliver once again the stirring Hold Me Now, while the soulful, gritty-voiced and charming Welshwoman Bonnie Tyler will rip the joint with, what else but Total Eclipse of the Heart. We can't wait.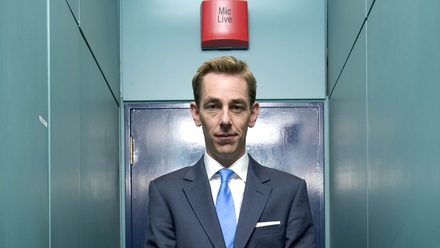 Six Nations U20s Live, 7.55pm, RTÉ2
Joanne Cantwell is joined by Alan Quinlan and Eddie O'Sullivan for live coverage of France v Ireland from Narbonne. Commentary from Hugh Cahill and Mike Prendergast, kick off 8.05pm. Also, in matters sport tonight, see Seó Spóirt on TG4  at 8.30pm in which Dara Ó Cinnéide and panel discuss the first games in the National Hurling League, the AIB Club Football semi-finals and the earlier Ireland v France game.
Shine a Light, 9.00pm, Sky Arts
Shine a Light is a very fine 2008 documentary film directed by Martin Scorsese which records The Rolling Stones' 2006 Beacon Theatre performance on their A Bigger Bang Tour. It is a particularly uplifting event, the band are kind of on fire most of the time and whether that's because they are aware of the filming or not we will never know - that's too mercurial a thing to ascertain anyway. Taking its title from the song, Shine A Light, which featured on the band's 1972 album Exile on Main Street, the film also includes archive footage from the their long career. The duet with Buddy Guy is something to behold and hear, while Christina Aguilera and Jack White also rise suitably to the occasion. Scorsese directed one of the greatest concert films ever in The Last Waltz, and the intervening decades have not dimmed his passion which shines through. In a more topical vein, Scorsese and Jagger are the men behind Vinyl, Sky Atlantic's forthcoming series about the music business. Read TEN's review of Shine a Light.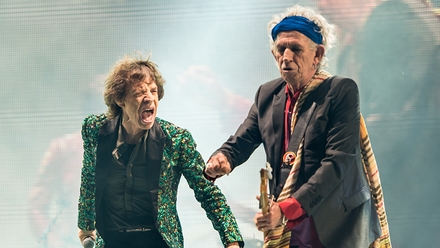 Jagger and Richard glimmering off each other at full tilt