The production company behind Star Wars: The Force Awakens is facing prosecution as a result of Harrison Ford suffering a broken leg while on set.
Ford, who plays Han Solo in the film, broke his leg in June 2014 while filming scenes on the set of the Millennium Falcon at Pinewood Studios in the UK. The actor, who later underwent surgery for his injury, was struck by a hydraulic metal door.
Britain's Health and Safety Executive (HSE) has brought four criminal charges against Foodles Production (UK) Ltd, a subsidiary company of Disney, because of alleged breaches of health and safety legislation.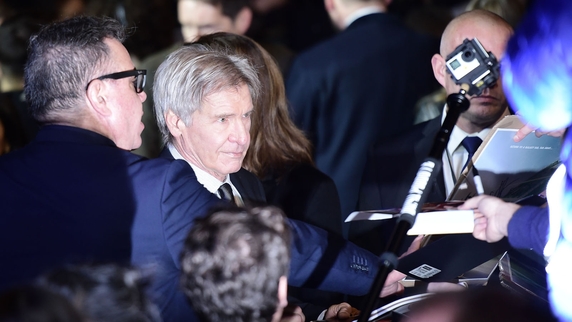 "By law, employers must take reasonable steps to protect workers - this is as true on a film set as a factory floor. We have investigated thoroughly and believe that we have sufficient evidence to bring the case to court," a HSE spokesperson said.
Foodles said it was "extremely disappointed" by the Health and Safety Executive's decision. "Cast and crew safety is always a top priority. We provided full co-operation during HSE's investigation into the on-set accident that occurred in June 2014 and are disappointed in the HSE's decision," said a representative.
Star Wars: The Force Awakens has taken in more than $2 billion worldwide, with production of Star Wars: Episode VIII currently under way in the same studio. It is scheduled for release in December 2017.