Today presenters Maura Derrane and Dáithí Ó Sé have launched a search to find the most inspiring rural village in Ireland.
The winning Village with Vision community will receive €10,000 with Today with Maura and Dáithí also broadcasting live on home ground.
Presenter Derrane, who grew up on the Aran Islands, said she knew from her own experience how important it is for communities to work as one.

"Unfortunately, in rural Ireland a lot of people are leaving and the reality is if people don't pull together we will lose that sense of family, that sense of vision, that sense of achievement within rural communities," she said.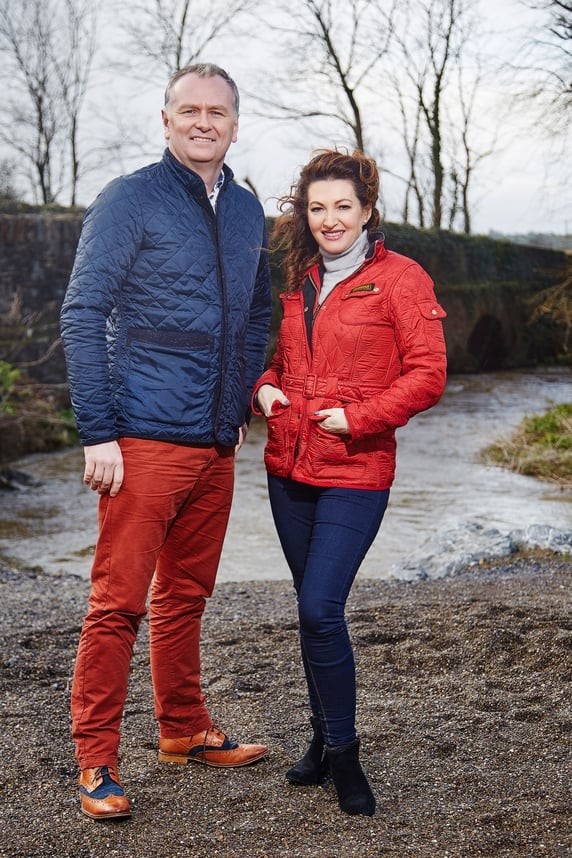 "We want to put the spotlight on the people who are sometimes forgotten and reward those who have gone above and beyond within their community - making them a better place to live."

"I live in rural Ireland; I see the importance of rural Ireland, I see the importance of a community in rural Ireland," added co-presenter Ó Sé. "If you take the community out of rural Ireland - you have fields."
To enter the competition, which is run in conjunction with the Irish Farmers' Journal and Calor Gas, established community groups need to explain in 1,000 words or less why their area has the best 'fight back' spirit.
Alternatively, they can make a video of three minutes or under, highlighting the projects in their locality they are most proud of. The YouTube link and written submissions should be sent to: today@rte.ie with the subject line #villagewithvision. More details are available on facebook.com/rtetoday.
The closing date is Tuesday February 23 and Today with Maura and Dáithí will come live from the winning community on Wednesday March 9.