Emma Thompson paid tribute to her late friend Alan Rickman as she picked up an award at the Evening Standard Film Awards in London on Sunday night, saying she misses him dearly.
Thompson won the comedy award for her role in The Legend of Barney Thomson and the star, who worked with Rickman regularly and was close friends with him off-screen, dedicated her award to him.
"I'd like to commit this moment in time to dearest Alan Rickman who many of us are dearly missing tonight," she told the audience. "It's so depressing but there it is; it does happen. He did say I'd always end up looking like my mother, and he was right."
Rickman passed away in January at the age of 69, following a battle with cancer.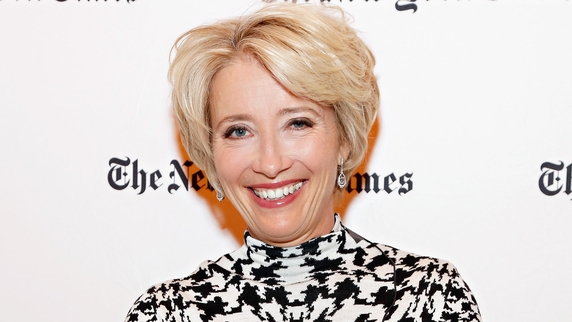 Following his passing, Thompson, who starred alongside Rickman numerous times, including roles as his on-screen wife in 1995's Sense and Sensibility and 2004's Love Actually, released a statement in remembrance of her long-time collaborator.
"Alan was my friend and so this is hard to write because I have just kissed him goodbye. What I remember most in this moment of painful leave-taking is his humour, intelligence, wisdom and kindness. His capacity to fell you with a look or lift you with a word," Thompson said.
She added: "He was the ultimate ally. In life, art and politics. I trusted him absolutely. He was, above all things, a rare and unique human being and we shall not see his like again."