Brendan Gleeson is Australia-bound for a new crime-comedy called Mr Cranky.
British film industry publication Screen Daily, which first reported Gleeson's casting, says that he will play Kevin Darcy, a crime boss with a very short temper who becomes embroiled in a gangland war, while at the same time being forced to improve his parenting skills.
When his girlfriend is killed in a car bomb that was intended for him, Darcy finds himself stuck with her seven-year-old daughter, Angela - and the youngster is able to give as good as she gets.
With, among others, the police, Hell's Angels, Lebanese contract killers and "a drug-dealing circus clown" on their tail, Darcy and Angela must find some way to work together.
Mr Cranky will be directed by The Railway Man and Broadchurch director Jonathan Teplitzky from a script by Chris Nyst. The duo previously worked together on the Sam Worthington and Timothy Spall-starring crime-comedy Gettin' Square.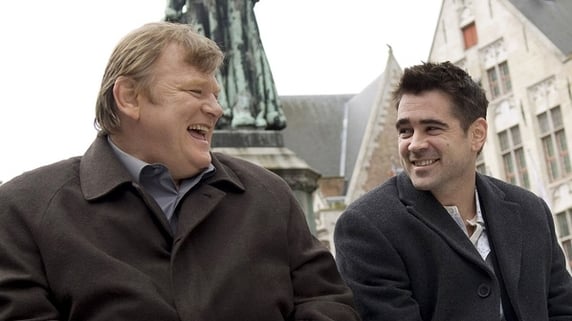 Gleeson starred opposite Colin Farrell in one of the best crime-comedies of recent years, 2008's In Bruges
Will Machin, CEO of the new film's distributors, Metro International, said he was very excited that In Bruges and I Went Down star Gleeson had decided to return to the genre for Mr Cranky.
"It was love at first sight when we read this very funny script so, we were bowled over when Brendan Gleeson agreed to take the lead as the hot-headed Kevin, a role that was so clearly written for him," he said.
Filming on Mr Cranky is due to begin on Australia's Gold Coast and in Melbourne in September.
Gleeson's new film, the World War II drama Alone in Berlin, receives its world premiere at the Berlin International Film Festival next Monday, February 15.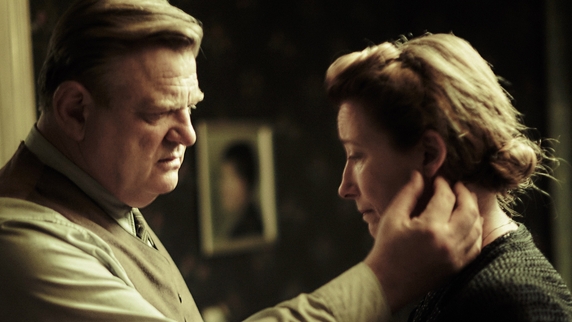 Alone in Berlin
The film, which also stars Emma Thompson and Daniel Brühl (Rush), has been adapted from Hans Fallada's acclaimed novel of the same name.
It is based on the true story of husband and wife Otto and Elise Hampel, who staged anonymous postcard protests against the Nazi regime when their only son was killed in action. Swiss actor Vincent Perez has directed the film and written the screenplay.