George Clooney has revealed that his wife Amal Alamuddin took a nail-biting 25 minutes to accept his proposal.
The actor and director had planned a romantic proposal at their home, but she was so shocked that her answer was less than forthcoming.
Speaking on The Ellen DeGeneres Show, Clooney knew he had to marry the British human-rights lawyer after six of dating, but the decision took her by surprise.
He said: "It wasn't like, 'Oh, maybe we should get married,' or anything. I plotted the whole thing out. I had the ring hidden behind her.
"Everything was planned out and I've cooked dinner. And she comes in and she's just come back from London. And usually she'll dress up, and now she's like, 'Maybe we'll just order in.' And I go, 'No, no, no, I've made dinner.'"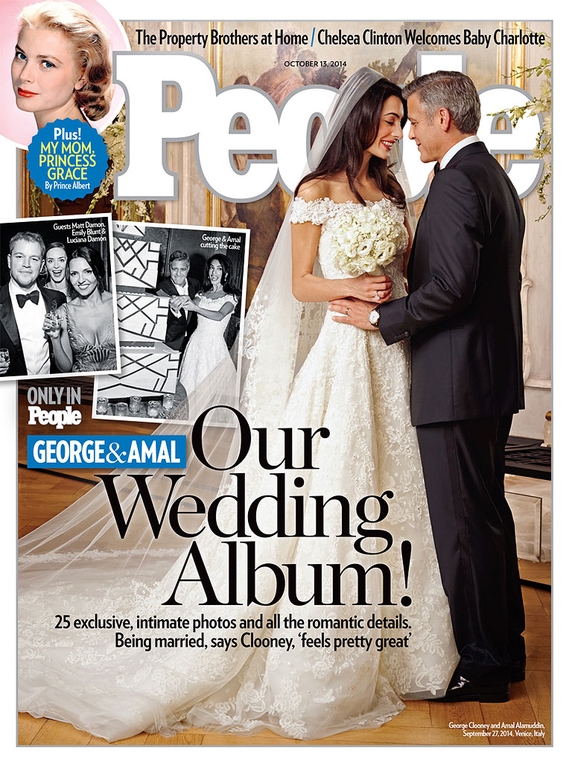 Clooney and Alamuddin wed in 2014
Clooney had hidden a diamond ring in a box, which she discovered when he asked her to get a lighter from a drawer.
He joked that she didn't understand right away that it was an engagement ring, saying: "She's like, 'It's a ring.' Like, as if somebody had left it there some other time. I don't know!
"And I got down on my knee and said, 'I couldn't imagine spending the rest of my life without you.' And she kept looking at the ring, and she was looking at me, and she was like, 'Oh, my God.' And we now know, because there was a playlist, how long it actually took, and it was, like, 25 minutes."
The actor eventually broke her silence by saying: "Finally, I literally said, 'Look, I hope the answer is yes, but I need an answer. I'm 52 and I could throw out my hip pretty soon.
"And she said, 'Oh, yes.' And it worked out really well."
The couple married in a lavish ceremony in Venice, Italy in September 2014.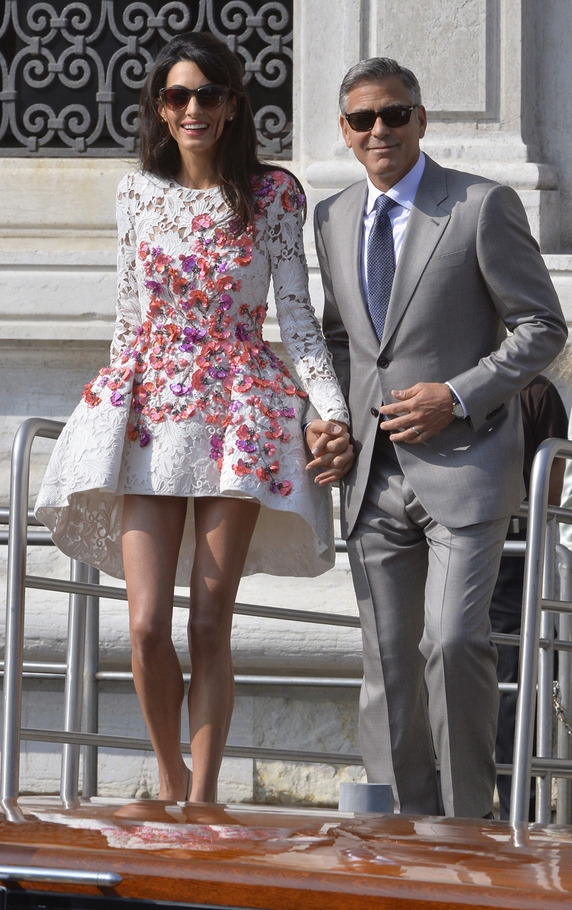 Alamuddin and Clooney pictured in Venice the day after their wedding