In The Works Presents, John Kelly meets Iarla Ó Lionáird singer with the Gloaming and sean-nós expert from Cúl Aodha, County Cork. That's at 11.35pm on RTÉ One. The Story Of China: Golden Age (9.00pm BBC Two) recalls the glories of the Song dynasty. EIPIC is a new teen drama series beginning on TG4 at 10.00pm.
The Works Presents...Iarla Ó Lionáird
11.15pm RTÉ One
John Kelly meets Irish singer Iarla Ó Lionaird who was born into an Irish-speaking family in Cul Aodha, Co Cork, where he was steeped in the Irish singing tradition. As a young boy, he had already become one of the foremost exponents of sean nós in the country. HJe presented The Pure Drop traditional music series on RTÉ One and in the mid-90s, he was signed to Peter Gabriel's Realworld label, and fronted The Afro Celt Sound System. He has performed in New York's Carnegie Hall and Sydney's Opera House. His work has also featured in the films Calvary and Brooklyn. Iarla is also a founder member of The Gloaming, whose second album will be released this Spring. He is pictured below, third from left.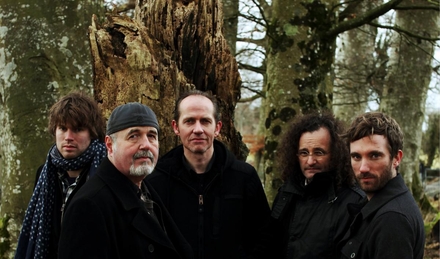 The Story Of China: Golden Age
9.00pm BBC Two
Michael Wood is pictured below in this episode of what has been a fascinating series. Tonight it's the tale of China's most creative dynasty, the Song (960-1279). The city of Kaifeng, was indisputably the greatest city in the world before the 19th century. A chef makes Michael a recipe from a Song cookbook, while a guide to 'How To Live Happy Healthy Lives for Old People' published in 1085 and still in print, is discussed with local women doing their morning exercises.  At a crucial Chinese Premier League match, we learn that the Chinese invented football (just in case you didn't know that already.) The golden age of the Northern Song ended in 1127 when invaders sacked Kaifeng, but they survived in the South. At their new capital Hangzhou, Wood joins locals dancing by the West Lake, while in the countryside he meets Mr Xie with his records of 40 generations of ancestors. Pictured: Michael Wood with dancing ladies by the city wall in Kaifeng.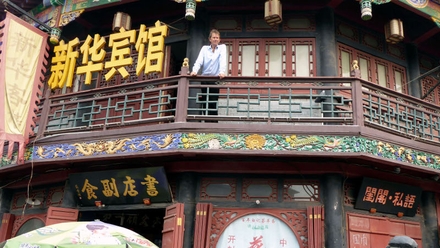 EIPIC
10.00pm TG4
Set against the backdrop of the 1916 centenary celebrations,  this new series features five rural teenagers take over their local abandoned post office to start a musical revolution . Teenage rebellion through teenagers' eyes, 2016-style, it's deemed `the first post watershed teen drama to be broadcast on Irish television.'