Addressing George Clooney and his then fianceé Amal in a speech during the wedding ceremony in Venice in September 2014, Amal's father declared: "Now it's time for grandchildren." But George has ruled it out for the immediate future.
The Oscar-winning actor told a Telegraph reporter that there was no truth in the rumour that Amal Clooney was expecting.
"No," George quipped, with a smile. "But I like that you started that rumour."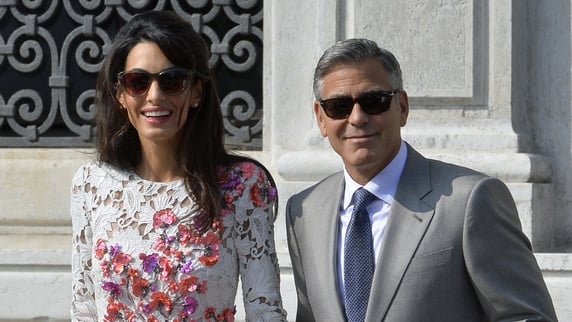 The brief exchange took place at the Good Money Gala in Amsterdam, where George revealed that his human rights barrister wife had enjoyed notable success last week.

"The president of the Maldives was let out of prison, because of a lot of the hard work that she was doing." George told the reporter. "She's had a very good week."