It was a 'Big' day for Cavan this week as Sex and The City and Good Wife star Chris Noth paid a visit to research his Irish roots.
The actor, whose great great grandfather came from the villlage of Knockbride, visited Cavan County Library on Wednesday to find our more about his family tree for a new series of the US version of genealogy show Who Do You Think You Are?
Speaking to local radio station Northern Sound News, County Librarian Tom Sullivan said: "As far as we can ascertain it's the Knockbide/Ballieboro area. Maguire is his ancestor's name and they would have emigrated to Canada probably back in the 1800s."
"I'm not actually sure if it was on his mother or father's side but it's definite because the American film crew is here with him today but the film crew took him out and about this morning and he got a good tour of the country and he's delighted to be able to visit Cavan and view the location where his people came from."
A 'big' day at Johnston Central #cavan. Hollywood actor Chris Noth visits for USA's 'Who do you think you are?' pic.twitter.com/hqNjJaM20z

— Cavan Library (@CavanLibrary) January 27, 2016
The actor who's best know for playing Mr Big in the Sex and the City TV series, previously visited Ireland in 2011 to film the big budget TV mini-series Titanic: Blood and Steel.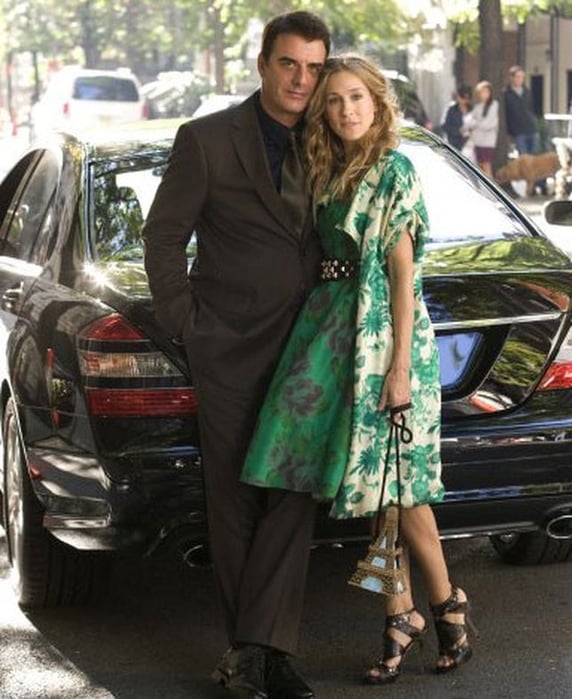 Speaking at the time, he said: "I love to travel. I spend a lot of time on a lot of shows in New York so I'm enjoying the opportunity. We started in Serbia with this which was also very interesting and I had two days of beautiful sunshine before this rain so I have seen Dublin in the sun and in the rain. I don't know why more film isn't done here."