Scottish rockers Travis broke cover with an intimate gig in London on Tuesday night in the build up to the release of their new album Everything at Once.
The fourpiece of Fran Healy, Dougie Payne, Niel Primrose and Andy Dunlop enjoyed massive success in Ireland and the UK in the early noughties were their albums The Man Who and The Invisible Band and with hit singles Why Does it Always Rain On Me, Good Feeling, and Turn.
Travis made their return to gigging with an 18 song set in front of an audience of 250 at the Lexington in King's Cross, London, playing two separate gigs mainly made of greatest hits but peppered with new songs Animals and new single, 3 Miles High.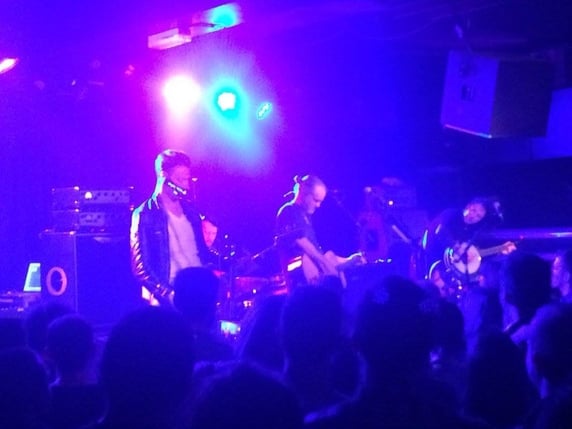 Travis on stage at the Lexington in London 
Speaking to TEN after the show, bass player Dougie Payne, who is married to Trainspotting star Kelly MacDonald, said: "That was something you don't often see on stage - live friendship. The last gig I saw was U2 playing on their new tour and even with all the incredible theatrics, technology and bells and whistles, the core of it is that they're friends. You can see it and you can feel it and it's kinda magnetic. There are very few bands that have that and I think we have it."  
Everything At Once is released on April 29th and 3 Miles High is out on February 26 on Travis' own label Red Telephone Box via Caroline International.
Travis recorded their new album in Berlin's hallowed Hansa Studios and it marks a return to the bittersweet melodicism of their earlier work.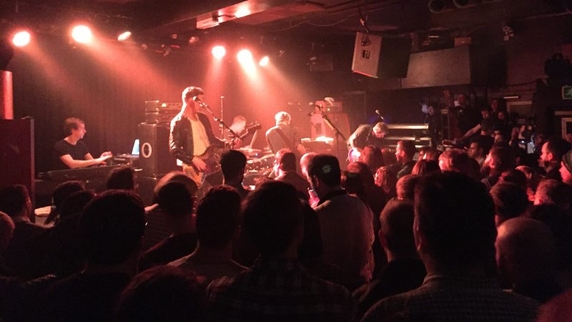 The full set list for Travis's Lexington show was: Everything At Once, Writing To Reach You, Love Will Come Through, Driftwood, Paralysed, Side, Re-Offender, Animals, Where You Stand, Sing, 3 Miles High, Good Feeling, Closer, Turn, Flowers in the Window. Slide Show, Blue Flashing Light, Why Does It Always Rain On Me.
Look out for TEN's interview with Travis in the coming weeks.