Ireland's Eurovision entrant Nicky Byrne has been given a boost with today's news that Ireland has received a favourable draw in the Song Contest's semi-final.
The big plus from an Irish perspective is that votes from the UK and Australia, two countries with a large Irish population, could prove crucial for Byrne at this stage of the competition.
Ireland "the Queen of Eurovision" as it was described in Stockholm this morning, was drawn first out of the pot, and landed a slot in the first half of the second semi-final, which will take place in Stockholm on Thursday May 12.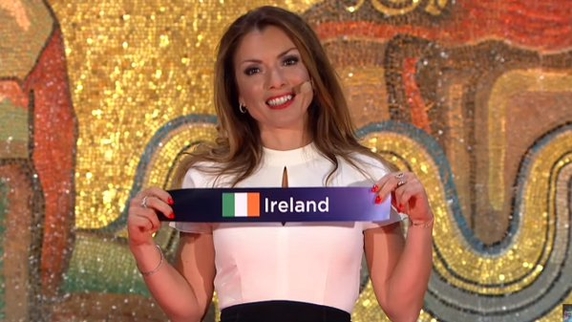 During the draw the hosts playfully said Ireland or "Oirland" might have "the King of the Eurovision, Nicky Byrne" though they ominously said that Sweden were breathing down Ireland's neck as they try and match our record seven wins this year.
But with voting blocks playing such a prominent role in recent years, the fact that Ireland has been drawn with Australia, which has a large ex-pat population, could boost Byrne's chances of making the May 14 final.
The UK, as one of the big five financial contributors, does not have to participate in the semi-finals, but gets voting rights in the second semi-final.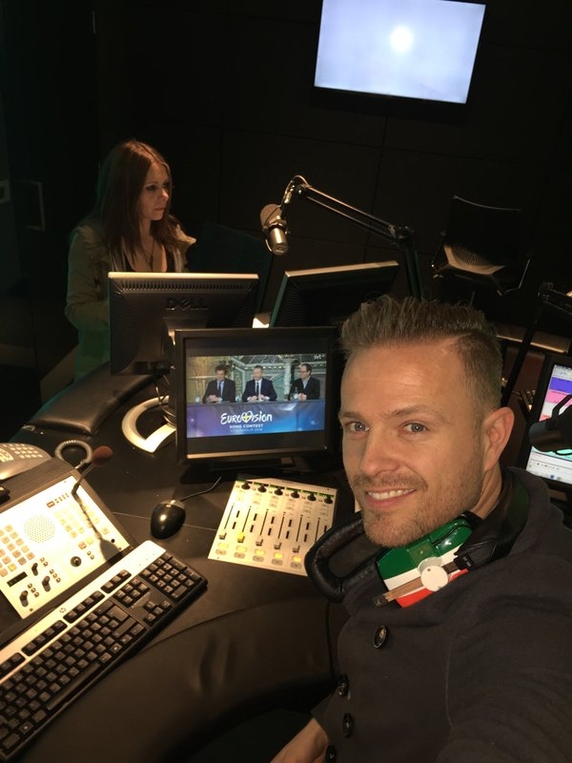 Nicky and 2FM co-host Jenny Greene watching the draw live
Eurovision expert and lecturer at NUI Maynooth, Adrian Kavanagh has said overall it's a mixed bag for Ireland in its semi-final which will see us do battle with some very strong contenders from the so-called 'Eastern Bloc' including Israel, Serbia, Ukraine, Baltic neighbours Latvia and Lithuania and regular qualifiers Denmark and Norway.
He told RTÉ that the Eurovision "has gone more and more competitive" over the past number of years but "the good news is the United Kingdom will be voting in our semi final and said Australia "will be probably be a good draw" for us.
"The UK has given us the highest number of points at Eurovision over the last 20 years at least. Sweden would have been the next best, but they were allocated to semi-final one", he said.
All in all, a bit of a curate's egg of a #Eurovision draw for Ireland - good in parts, not so good in other parts! pic.twitter.com/8UUntWnVOi

— Adrian Kavanagh (@AdrianKavanagh) January 25, 2016
Nicky will be hoping to turn around Ireland's recent dismal record in the Song Contest after Ireland failed to progress to the final for the past two years, despite our stellar Eurovision pedigree.
Speaking on RTÉ Radio today he joked that he was in "a group of death". He did admit though that where he will be drawn to perform in the first half could have a bearing on whether he makes it through.
"I remember when performing on Strictly Come Dancing and the strategy used to be, or the rumour used to be if you opened the show you were remembered. If you closed the first half of show, you were remembered - if you were third or fourth, not so much."
His song, Sunlight, co-written by Nicky himself, Wayne Hector and award-winning composer Ronan Hardiman, was selected by RTÉ in a departure from the Eurosong and mentor format used for the last eight years.