Adele has reportedly turned down the chance to present an award at this year's Oscars in favour of being fresh and rested for her concert in Belfast the following day.
The singer, who previously won an Academy Award for her song Skyfall, is said to have gone against her team's wishes by turning down the opportunity, with the star fearful of the effect the long flight would have on her voice.
The Belfast concert marks the beginning of her world tour, which includes 49 dates across Europe, and takes place on February 29. The Academy Awards are on in Hollywood on February 28.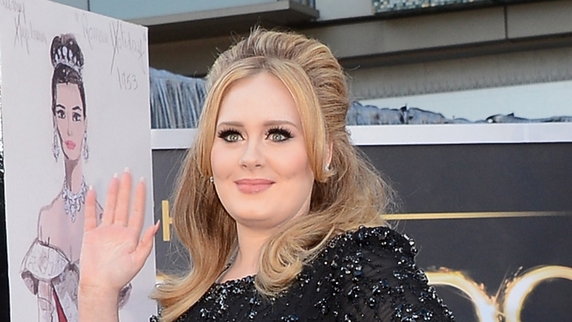 "Organisers are desperate to get her and will still do anything to make it happen but she feels the turnaround is too tight and will not let anything jeopardise her tour," a source told UK's Mirror. "She is aware things can go wrong which causes delays and also the potential impact of a long flight on her voice."
"She has dug her heels on this one. There were people on her team who think the Academy Awards is too big a deal to miss but Adele is in a league of her own in terms of fame and success. Amazingly, she doesn't really need it," they added.