Oscar-winning actress and Academy member Reese Witherspoon is the latest star to join in on the diversity conversation.
Witherspoon is one of many film industry figures to address the lack of diversity in this year's Oscars award nominations. For the second year in a row, not a single actor of colour was nominated for an Academy Award.
"I really appreciated this article in TIME on the lack of racial and gender diversity in this year's Oscar nominations," Witherspoon wrote in a Facebook post, referring to the magazine's "The Oscar Nominations Prove the Academy Still Doesn't Get It" article.
"So disappointed that some of 2015's best films, filmmakers and performances were not recognized," she added. "Nothing can diminish the quality of their work, but these filmmakers deserve recognition."
"As an Academy member, I would love to see a more diverse voting membership."
Will Smith announced yesterday that he would be joining his wife Jada Pinkett Smith in a boycott of this year's Oscars ceremony.
The 47-year-old actor said in an interview on Good Morning America: "We're part of this community but at this current time, we're uncomfortable to stand there and say that this is OK.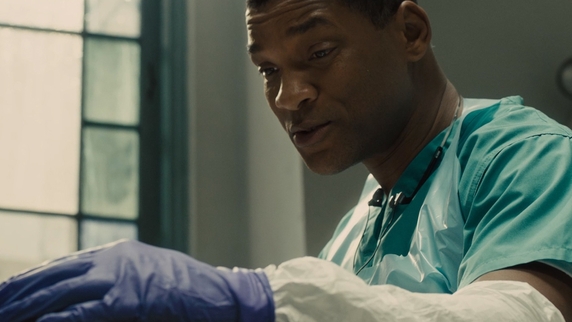 Will Smith in Concussion
Smith, a two-time Oscar nominee in previous years, missed out this time around for his role in Concussion, though he insists it's not the sole reason that he and his wife are taking a stand.
"There's probably a part of that in there but, for Jada, had I been nominated and no other people of colour were, she would have made the video anyway," he said. "We'd still be here having this conversation. This is so deeply not about me."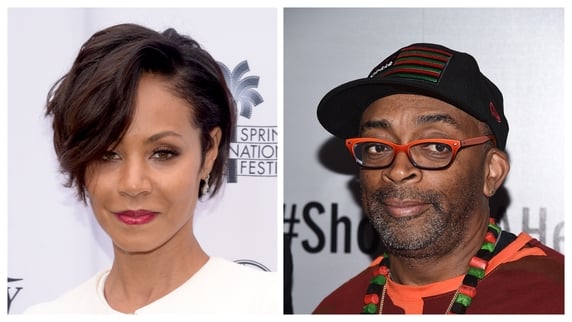 Jada Pinkett Smith and Spike Lee
He added: "When I look at it, the nominations reflect the Academy. The Academy reflects the industry, reflects Hollywood. And then the industry reflects America, it reflects a series of challenges that we are having in our country at the moment.
"There's a regressive slide towards separatism, towards racial and religious disharmony. And that's not the Hollywood that I want to leave behind. That's not the industry, that's not the America I want to leave behind."
On Monday, Jada Pinkett Smith posted a video on Facebook confirming that she would not attend or watch the Academy Awards in February. Director Spike Lee, George Clooney, Lupita Nyong'o and David Oyelowo have all spoken out about the Oscars' lack of diversity.
Meanwhile, singer Tyrese Gibson and 50 Cent have called on Chris Rock to step down as this year's Oscars host.