Jamie Foxx has proven to be an off-screen hero after saving a man from a burning truck in California. 
A 32-year-old man was driving his truck at a "high rate of speed" in a small town in Ventura County, California, when the vehicle crashed into a ditch and rolled multiple times before catching fire with the driver still inside.
The crash happened outside Foxx's home so the Oscar-winning actor sprang into action and helped the man to escape from the blaze.
"As I'm getting him out, I said, 'You've got to help me get you out because I don't want to have to leave you'," Foxx told a CNN affiliate station, KCAL. "I said, 'You've got angels around you'."
Foxx added: "I don't look at it as heroic. I just look at it as... You just had to do something. It all worked out."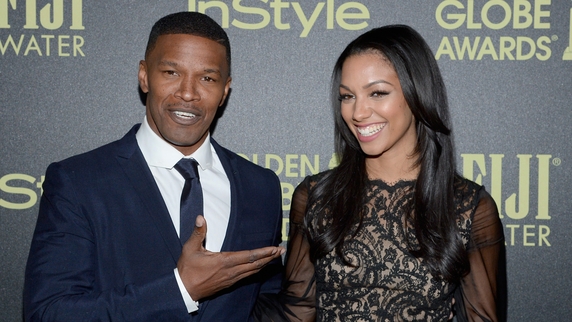 Jamie Foxx and his daughter Corinne Foxx
A representative for the Ventura County Fire Department told CNN that the actor acted courageously in the emergency situation.
"When fire crews arrived on scene just one minute later, they reported the vehicle as fully involved in fire. The patient was taken to the hospital with burn injuries. There was no one else in the truck," he said. "It was a pretty courageous thing to do. It's rare these days that you find someone willing to jump in to help like that."
Foxx shared a photograph of him hugging the driver's father following the accident to his Instagram account with the caption: "Met the father of the young man from last night today. This is all that matters. That a man, a son, a brother's life was spared last night. God had his arms wrapped around all of us... No heroes... Just happy fathers."