Director Adam McKay has revealed that The Big Short author, Michael Lewis, was "overjoyed" with his film adaptation.
Lewis' book about the build-up of the housing and credit bubble during the 2000s was released in 2010 and spent 28 weeks on The New York Times best-seller list.
McKay, whose film is up for five awards at this year's Oscars, said he was taken by surprise when the author had no problems with his take on The Big Short, and revealed he regularly emailed Lewis throughout filming.
Speaking exclusively to TEN, McKay said:  "One of the coolest things was, we sort of stayed in touch. We emailed each other periodically when I was shooting the movie. He [Lewis] came to our second to last screening, and you know he wrote the book so I expected him to have some problems, but he was really overjoyed with it.
"We were so excited and he was baffled at how excited we were that he loved it. I told him 'Michael we aren't as cool as we seem - it's pretty cool that you love the movie'. He's become a massive proponent of the movie and has really been out there with us on the road and doing Q&A's and interviews. That was a real thrill for us given how much we respect him."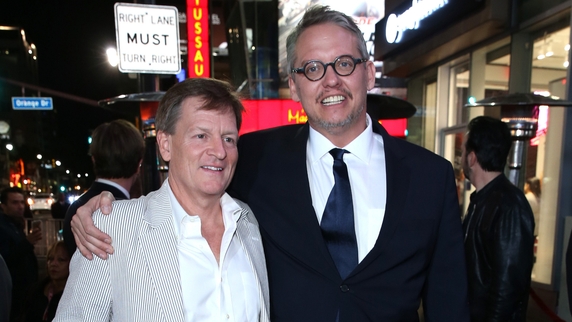 The Big Short author Michael Lewis on a press tour with director Adam McKay
Director @GhostPanther has gotten #TheBigShort author's approval on his movie adaptation https://t.co/Xw1rVCxxtN https://t.co/ZcBp8RQ1CL

— RTÉ TEN (@RTE_TEN) January 19, 2016
The central characters in The Big Short are based loosely on real people and McKay says Christian Bale and Steve Carell embodied their characters to perfection but it was Jeremy Strong who stole the show.
"Without a doubt Christian Bale and Steve Carell are the two that really are exactly like the real people. Brad interpreted a guy so he's not really doing a strict impression. Ryan kind of did the same thing - it's inspired by a real person but very different as far as how he plays it," he said. "The other one that I think really nailed the guy is Jeremy Strong who plays Vinnie. It's kind of freaky how much he's doing him.
#TheBigShort director @GhostPanther says @SteveCarell #ChristianBale really embodied their characters @ParamountIRL https://t.co/Tq6x3xyGIo

— RTÉ TEN (@RTE_TEN) January 19, 2016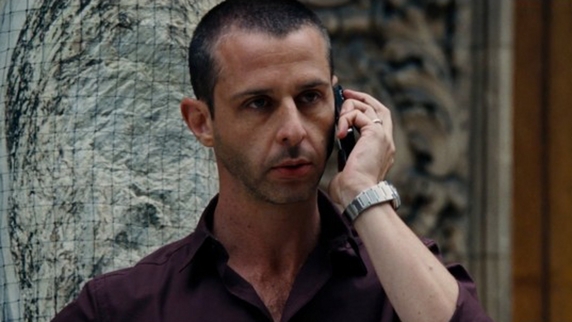 The 'real deal' - Jeremy Strong portrays a member of Steve Carell's financial crew in The Big Short
McKay, who is best known for directing comedy greats Anchorman, Step Brothers and Talladega Nights, revealed he ran the most test screenings he's ever done to make sure the audience could relate to the movie.
"We did five screenings - maybe six. Because this movie has a conversational tone with the audience and it's connecting with the audience, we really wanted to make sure that people were understanding it because there are parts that get a little complicated. Every time we would screen it I would just tweak things and make sure it was clear and try and get the pacing right," McKay said.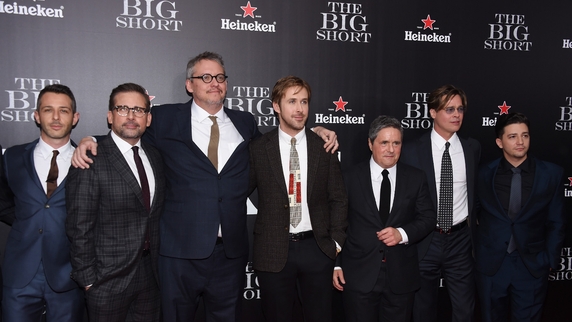 Big hugs all round: (L-R) Jeremy Strong, Steve Carrell, Adam McKay, Ryan Gosling, Chairman and CEO of Paramount Pictures Brad Grey, Brad Pitt, and John Magaro
"Also, the movie changes tones a lot - it's not really one clear genre - there's parts of it  that are thriller and parts that are funny, tragic and dramatic. I wanted to make sure that all those tone shifts were playing properly."
The Big Short hits cinemas on January 22.