British actor Steve Coogan and US actor John C Reilly will play comedy greats Stan Laurel and Oliver Hardy in a new biopic which will focus on the duo's 1953 comeback tour.
Stan & Ollie is being directed by Jon S Baird, who previously made Filth, which starred James McAvoy, and was an adaptation of Irvine Welsh's book of the same name.
According to movie site Deadline, the film will concentrate on the latter stages of their career and will be written by Jeff Pope, who worked with Coogan on Philomena in 2012.
Laurel and Hardy's 1953 tour started with poor attendance but gradually became a success.
"It's really a love story between two guys who come to realise they can't live without each other," said Baird when the project was announced in 2014. "It's a beautiful tale. It also tells the story of their off-screen personas, which were quite different to what people would imagine, knowing their on-screen ones."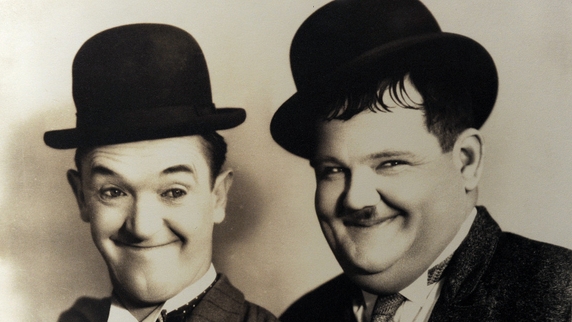 Steve Coogan and John C Reilly to play Stan Laurel and Oliver Hardy