Oscar-nominated director Lenny Abrahamson has admitted that in his early days as a film-maker he suffered from a crisis of confidence.
Despite now finding himself in exalted company as one of only five directors up for an Oscar next month - and securing a nomination for his movie Room ahead of the likes of Stephen Spielberg and Ridley Scott - the Dubliner admits he was racked with self doubt before embarking on his successful career.
Abrahamsom told an RTÉ documentary, to be screened later this week, that struggled to get his career off the ground at the beginning, saying the "chances are vanishingly small" to make it as a director, adding that "a certain amount of naivete, and stupidity probably, and luck after that" were the vital ingredients to help him to succeed.
However, it took a crisis of confidence in his film-making skills to really focus his efforts on breaking into the industry. He said: "The moment when I decided I was really going to do it was the moment when I had a complete crisis of whether I was any good or not."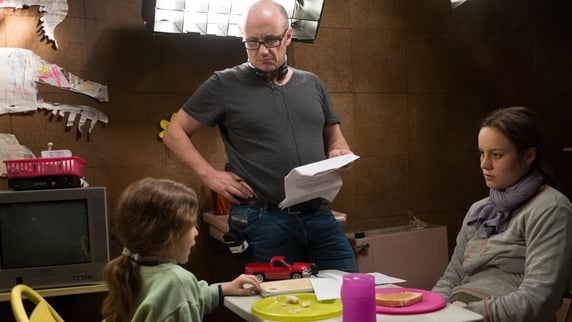 He needn't have worried. Abrahamson's Room is in contention for four Academy Awards, including Best Picture, Best Director, Best Actress for Brie Larson and Best Adapted Screenplay for Emma Donoghue.
Prior to this, he's enjoyed huge success as the director of some of Ireland's most successful movies in recent decades including Garage, Adam & Paul, What Richard Did and last year's Frank starring Michael Fassbender and Domhnall Gleeson. He also made the TV series Prosperity for RTÉ and was responsible for several well known TV commercials (such as the Carlsberg Jason McAteer ad).
A 30-minute documentary about the Dublin-born director airs on The Works on RTÉ One at 11.10pm on Thursday January 21.