As the countdown to the Oscars continues, the Irish films Brooklyn and Room were once again among the winners at awards ceremonies in the UK and US at the weekend.
Saoirse Ronan won the British/Irish Actress of the Year award from the London Film Critics' Circle for her performances in Brooklyn and Lost River.
Her fellow Oscar nominee, Irish director Benjamin Cleary, won the award for British/Irish Short Film of the Year for Stutterer. Northern Irish actor and director Kenneth Branagh, received the Dilys Powell Award for Excellence in Film.The big winners on the night in London were relationship drama 45 Years and action-adventure Mad Max: Fury Road.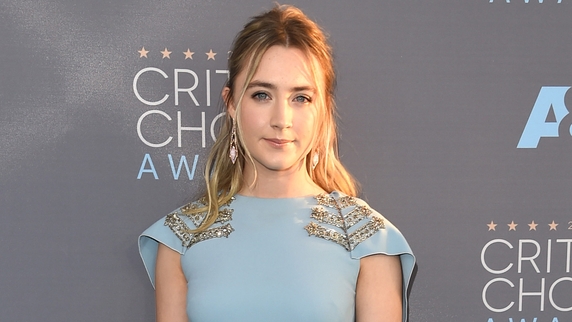 Saoirse Ronan at the Critic's Choice Awards in California
In the US at the Critics' Choice Awards, Room star Brie Larson won Best Actress, while her co-star, Jacob Tremblay, was named Best Young Actor/Actress.
During his acceptance speech, 9-year-old Tremblay thanked Irish director Lenny Abrahamson, the film's producer Ed Guiney, screenwriter Emma Donoghue and his co-star Larson saying, "I think that us working together made this movie come true, and this award doesn't just go to me for that - it goes to all of you guys as well."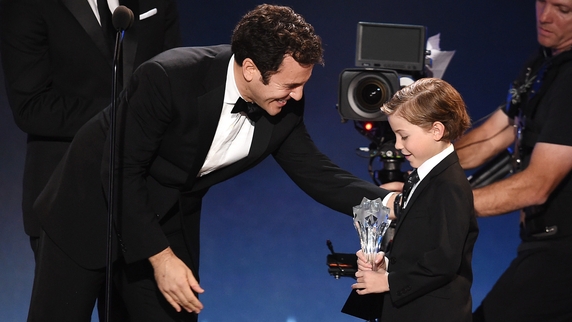 Jacob Tremblay receives his award
The young actor won the hearts of the star-studded audience during his speech, but especially when he revealed where he would be keeping his trophy - right beside his Millennium Falcon.
The super angel strikes again. Congratulations @JacobTremblay on your #CriticsChoiceAwards. You deserve it all. ?????? https://t.co/gKQtKodB1b

— Brie Larson (@brielarson) January 18, 2016
On Saturday January 30, the Screen Actors' Guild Awards will be held in Los Angeles, while the Oscars take place on Sunday February 28.
Larson, Ronan, Tremblay and Steve Jobs star Michael Fassbender are among the Screen Actors' Guild nominees.
The Lenny Abrahamson-directed Room is nominated for four Oscars: Best Picture, Best Director, Best Actress (Brie Larson) and Best Adapted Screenplay (Emma Donoghue).
The John Crowley-directed Brooklyn is nominated for three Oscars: Best Picture, Best Actress (Saoirse Ronan) and Best Adapted Screenplay (Nick Hornby).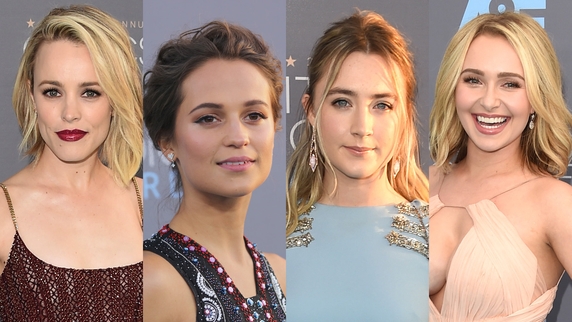 Rachel McAdams, Alicia Vikander, Saoirse Ronan and Hayden Panettiere were among the stars on the red carpet at the event
For the full list of movie winners from the Critics' Choice and London Film Critics' Circle Awards click here.