Steve Carell exclusively told TEN he was impressed with Ryan Gosling's improvisation on The Big Short saying "you never know what's going to come out of his mouth".
Based on Michael Lewis' best seller, The Big Short, which is nominated in five categories at this year's Academy Awards, chronicles the men who made millions from 2008's global economic meltdown and those who tried to prevent it.


Speaking exclusively to TEN, Carell who previously appeared alongside Gosling in 2011's Crazy, Stupid, Love, said he was shocked by some of the things his colleague said.
"Ryan Gosling is so funny. I've worked with him before. He's a really good improviser - you never know what's going to come out of his mouth," he said.
Steve Carell was very impressed by #RyanGosling's improv skills #TheBigShort @ParamountIRL https://t.co/iZQUyt2CWz https://t.co/N3WQGtEk0r

— RTÉ TEN (@RTE_TEN) January 18, 2016
Carell, who lost out to Matt Damon in the Best Actor - Comedy or Musical category at the recent Golden Globe Awards, said he didn't get to spend much time with 41-year-old Christian Bale on set, but admitted it was a privilege to star in the same movie as him.
"I never worked with Christian [Bale]. All of his stuff was shot before I even got there. But I was extremely excited that I was going to be in a movie with him because I think he is one of the best actors out there," he said.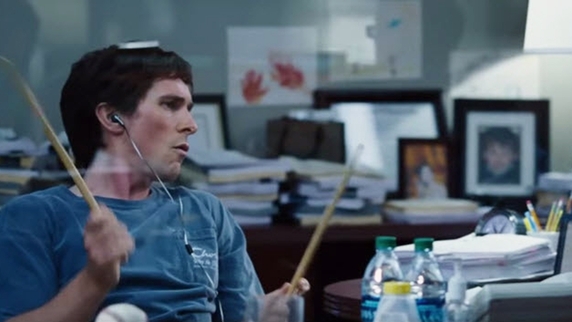 Christian Bale (above) as Michael Burry a reclusive, heavy metal-loving hedge fund manager in The Big Short
Brad Pitt produced and starred in comedy-drama, and Carell said he was naturally thrilled to work with the Hollywood star, "There was one day where I worked with Brad Pitt and that was great fun because it's Brad Pitt! I think everyone would feel that way."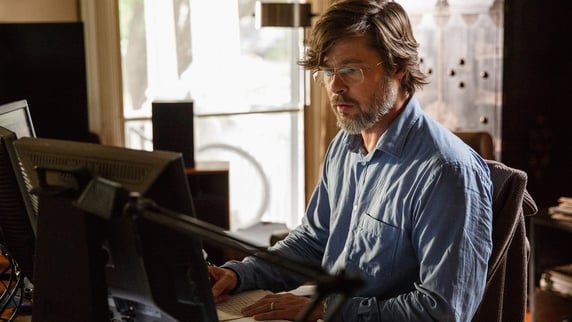 Brad Pitt (above) produces and has a supporting playing Ben Hockett, a partner at Cornwall Capital, in the movie
Carell said he tried his best to do a "warts and all" portrayal of Mark Baum, a character based on a real hedge fund manager named Steve Eisner in the movie.
"I don't necessarily think about painting them in the best way possible. I try to do an accurate portrayal - warts and all. I think the people appreciate that as well," Carell revealed.  "I saw the person at the premiere that I portray and he really loved the movie and said that it was very, very accurate and the world was the one that he knew. But he said he was nervous about what I was going to do with the part because you just don't know.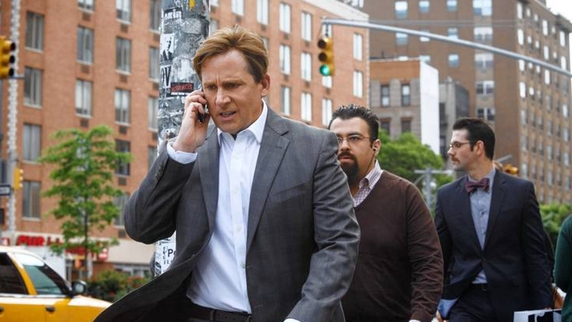 "You are putting yourself out there and he was very generous with his time and talking to me and giving me an insight into his world. But there is a responsibility to try and depict someone accurately but not necessarily guiding it," he added.
When asked if he is concerned about people's reaction to the movie, Carell said he hopes it stirs up discussion for theatre-goers but admitted he doesn't want to anger them for the wrong reasons.
#SteveCarell talks about his "warts and all" performance in #TheBigShort @ParamountIRL https://t.co/iZQUyt2CWz https://t.co/ezg4Ry5N9Z

— RTÉ TEN (@RTE_TEN) January 18, 2016
Carell explained, "You don't want people to be angry because they hated the movie. You want them to be angry because it stirred something up inside them and gave them an emotional response.
"And that seems to be the case I think people are getting stirred up because it was such a dire time and it was such a scary time for people. It's important to understand through the perspective of the film that there was all sorts of fraud and deceit behind the scenes and everyone paid the price for it."
The Big Short will be released on January 22.