Fans of the ladies of Litchfield, we have word from beyond the wire fence: the fourth season of Netflix's Orange is the New Black is coming back in June.

Season four of the Emmy Award winning series will premiere on Friday, June 17 and the streaming service has just released a brand new teaser, though it gives away very little.
Alex survived her attack at the end of season three and it looks like the character will return to Litchfield more paranoid and ready for a fight. Details of what else to expect are being kept under wraps but Samira Wiley, who plays Poussey, recently told reporters, "It feels like we've got something really, really different than what we've put out before with this coming season".
As Nicky says in the teaser: "It's just like the Hamptons, only horrible".
The broadcaster has also announced premiere dates for a number of new shows including Baz Luhrmann's The Get Down - as well as the renewal of Marvel's Jessica Jones.
Luhrmann's music-driven drama focuses on a run-down and violent New York in the 1970s. A gang of South Bronx teenagers have nothing going for them - except each other. But you'll have to wait until August 12 to see it.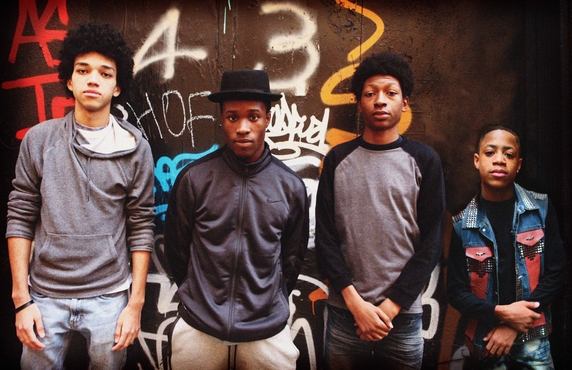 The Get Down
Flaked is a comedy featuring former Arrested Development star Will Arnett as Chip, a man doing his honest best to stay one step ahead of his own lies. The show premieres on March 11.
Ashton Kutcher, Danny Masterson, Sam Elliott and Debra Winger are among the cast of The Ranch, another comedy. This is about a failed football pro who returns home to the family ranch, and will be available from April 1.
Recent hits Marvel's Jessica Jones, Unbreakable Kimmy Schmidt and Grace and Frankie will all be back for second seasons.
The edgy Jessica Jones, starring Krysten Ritter in the title role, has yet to get a premiere launch, but the Ellie Kemper-starring comedy Unbreakable Kimmy Schmidt is due on April 15. Jane Fonda and Lily Tomlin will be back in Grace and Frankie from May 6.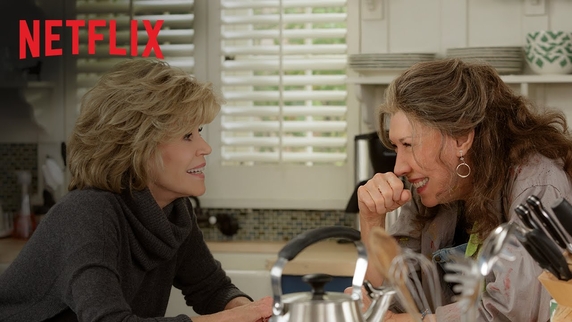 Grace and Frankie
A US version of Charlie Brooker's Black Mirror is currently being cast and so far confirmed are British star Gugu Mbatha-Raw (Beyond the Lights, Concussion and Doctor Who) and Canada's Mackenzie Davis (The F Word, Halt and Catch Fire and The Martian), both of whom will play leading roles.
For a run down on what else is in store in Netflix in 2016 click here.