Rebellion actress Lydia McGuinness, who plays Peggy Mahon in the historical RTÉ series, said her heart broke for the characters in the show.
McGuinness plays a struggling mother to daughters Minnie (Jordanne Jones) and Sadie (Jaelynne Wallace Ruane), and describes her character as "a bit of a survivor, she's a fighter. She's a real Irish mam."
The actress, who also stars in John Carney's upcoming musical drama Sing Street, said she didn't have to go far to look for inspiration for the role, turning to her auntie Jenny as she lived in a tenement back in the day.
Speaking to RTÉ TEN, she said: "I was getting my inspiration from everywhere, it was amazing how people had their own story about the tenements or how life was like then."
Jordanne, who plays her on-screen daughter in the series, also got inspiration close to home. She said: "My nanny would have talked to me about it because she lived in a tenement so seeing it was like 'Wow'. Actually seeing it was weird."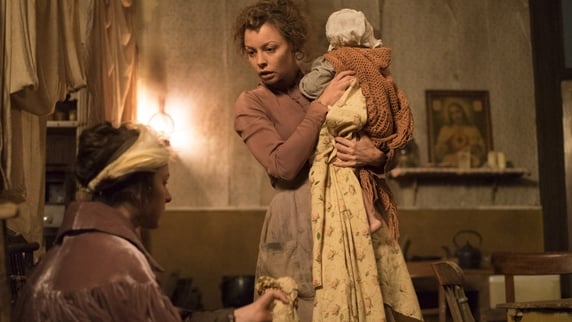 Lydia McGuinness as Peggy Mahon in Rebellion
Sisters Jordanne and Jaelynne also didn't have to dig deep for their roles, as they play on-screen siblings in the show, with Jordanne joking: "People could come up to us and say 'You go on like actual siblings' and we'd go 'Yeah we are!'"
Jordanne added that the experience of filming the period drama was unique, saying: "I loved it, it was different than anything I'd ever done."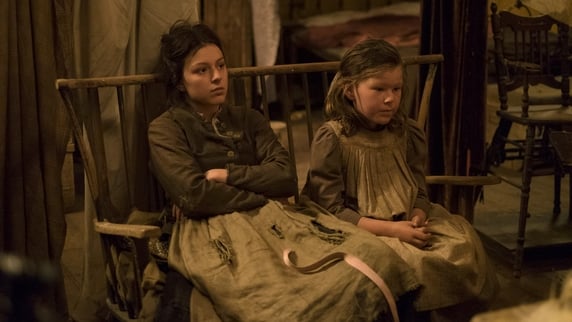 Sisters Jordanne and Jaelynne playing on-screen siblings
Jordanne talked about filming scenes with the lascivious Harry Butler (Michael Ford Fitzgerald), saying: "When I was actually doing the scenes it wasn't as uncomfortable as people might think, because once you go into character you don't really think about it, you just do your scene and act and that's it.
"But afterwards from watching back the scenes I was like 'Oh God!' But I enjoyed doing them, I didn't find them uncomfortable."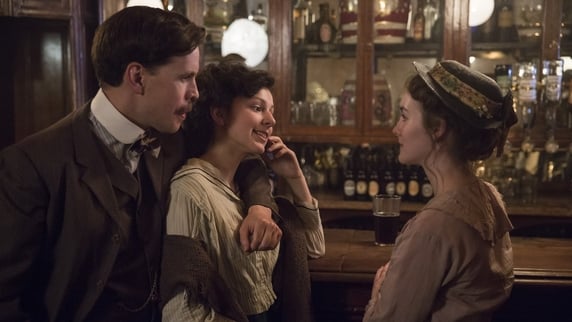 Jordanne and Michael Ford Fitzgerald in Rebellion
Rebellion airs tonight (Sunday) on RTÉ One at 9.30pm.