Irish author Eoin Colfer, who was commissioned by Marvel Comics to write the next Iron Man novel, has set Tony Stark's latest story in Dublin and it will feature well-known landmarks like the Convention Centre and the Samuel Beckett Bridge.
US comic book giants, Marvel, who own the Iron Man franchise, announced last November that Wexford native Eoin Colfer would "present an electrifying new take on the Marvel universe's most famous billionaire super hero, Tony Stark, in a towering tale of armour and adventure".
Speaking on RTÉ One's Ray D'Arcy Show Colfer divulged that the story is now complete, he told D'Arcy: "I just handed it in last week and they sent me back the cover which is very cool. It's really nice to see my name with the famous Iron Man armour underneath it.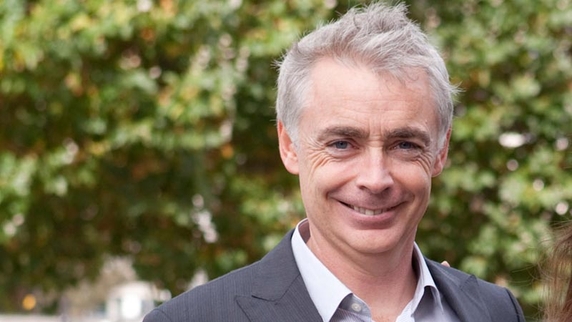 Eoin Colfer
Revealing some details about the story, Colfer admitted that he had one condition for Marvel when he was asked to write the novel - that it would be set in Ireland.
"My one condition was that we could do something Irish with it, otherwise what's the point.
"I was looking around Ireland looking for landmarks and I thought of the Convention Centre. So that is completely destroyed in the story. I thought it would be a fantastic crucible, so I filled it with flames and blew it up. And the Samuel Beckett Bridge is gone as well.
"But what I really like about bringing Tony Stark to Dublin is the lack of respect he would get in Dublin. When he's in California it's like, 'O my god, it's Iron Man,' but when it's in Dublin it's like, 'Will you look at yer man with the suit.' I thought that would be great, but we will have to see how it will go down."
While nothing has been confirmed, Colfer is hopeful that his Iron Man story will be turned into a movie.
"It would be fantastic but I don't know. They read the book, they liked it, but you never know."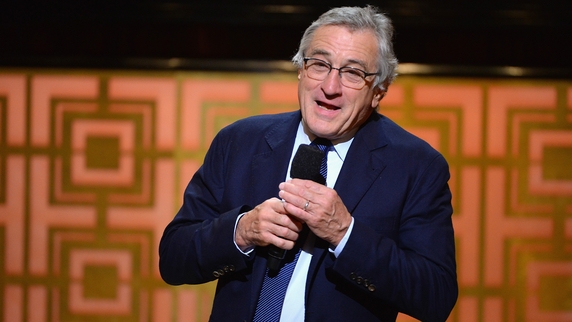 Robert De Niro is producing Artemis Fowl
One of Colfer's stories that is getting the big screen treatment is the hugely popular fantasy series, Artemis Fowl, which has been translated into 44 languages around the globe.
Kenneth Branagh is on board to direct the movie and Colfer revealed that he is not the only big name behind the project.
"I was over to meet Kenneth Branagh a couple of months ago in London and they are all gung ho to get going. I'm hoping they will do it over here which will be amazing.
"Robert De Niro is one of the producers as well as Harvey Weinstein – that's pretty much a force in Hollywood."
If you missed this week's Ray D'Arcy Show you can catch up on the RTÉ Player.