In what is a bumper year for Ireland at the Oscar nominations, the Irish Film Board has announced its funding plans for 2016 while seeking greater investment in the industry.
Jim Sheridan's big screen adaptation of Sebastian Barry's The Secret Scripture, a 12th century Irish drama, and a series of short films about the Easter Rising are among the new productions which will receive funding from the IFB this year.
The IFB says that 2015 was a key year for the Irish film industry with record global audiences, a €52 million box office take for Irish movies worldwide, and Oscar buzz building around Irish films Brooklyn, Viva and Room. 
Overall figures for the industry unveiled on Wednesday revealed that production activity for the independent film, TV drama and animation came in at just under €200 million. According to the IFB, the Irish film sector employs 6,000 in Ireland and is estimated to worth half a billion in annual turnover. 
Chief Executive of the Irish Film Board James Hickey described 2015 as a "coming of age" for Irish film but warned that a drop of 40% in government funding from €20m in 2008 to €11m in 2015 could halt the momentum built up in 2015. 
Speaking to TEN at the IFB launch in Dublin, Hickey said: "The Irish Film Board firmly believes that with additional funding we could continue to support the creative talent in this country. It's really great to see such a breadth of Irish talent and we believe that with greater investment success will continue to be achieved."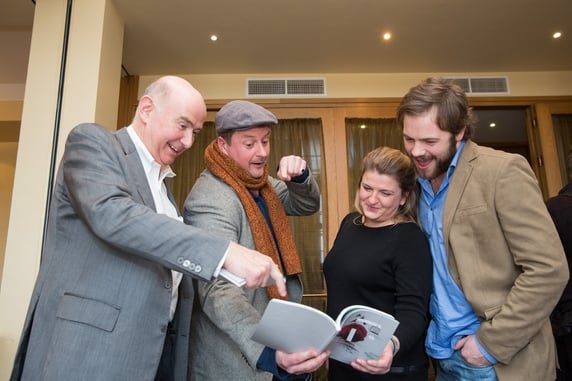 James Hickey, John Butler,Rebecca Flanagan and Moe Dunford at the IFB launch
I Went Down director Paddy Breathnach's new movie Viva, which tells the story of a young drag artist in Cuba, has been short-listed for an Oscar for Best Foreign Film and it was among the productions which received support from the IFB.
He told TEN that Irish film makers have broadened their horizons when it came to telling stories. "I think now there is quite a range of different voices and we're quite a small country and we're all interested in telling stories here.
"However you can use up themes and ideas here so we're interested in making stories elsewhere too. I think that's the nature of being from a small country. Our writers are probably like that too."
Brooklyn actress Eva Birthistle, directors Jim Sheridan, John Butler and Lenny Abrahamson and St Patrick's Day star Moe Dunford were also among the panel members at the IFB briefing.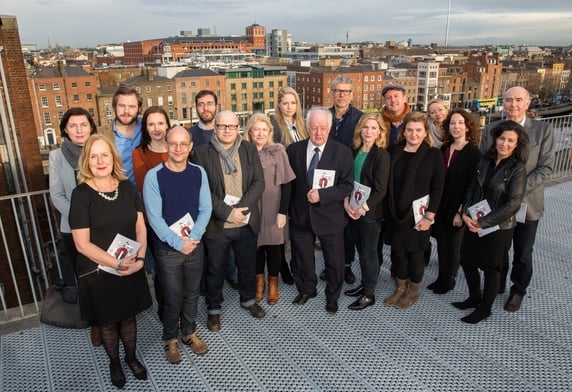 Birthistle told TEN she is diversifying into script-writing and directing due to her frustration about the lack of strong female roles and is already working on a new film script, which she described as "a dark drama".
John Butler and Moe Dunford are releasing their new film in 2016. Handsome Devil is set in an Irish secondary school and Dunford says it is a story of individuals in an environment where students are often forced to conform. Butler says that the new movie was influenced by Election and Dead Poets Society. 
As well as detailing upcoming projects in the Irish film and audio-visual industry, the IFB also gave an overview of economic statistics around investment levels and production activity in the sector.
Click on the video link to watch TEN's report from the IFB launch.