Fifty Shades Of Grey has predictably led the way at this year's Golden Raspberry Awards by picking up six nominations including Worst Film, Worst Director, Worst Actor and Worst Actress.
The movie is tied (no cables we're assured) with Pixels, Jupiter Ascending and Paul Blart Mall Cop 2 for the most nominations at the Razzies, which celebrate the very worst in cinema over the past year. The films have six nods each including the worst picture gong, alongside the year's biggest blockbuster flop Fantastic Four, which is also up for the worst remake.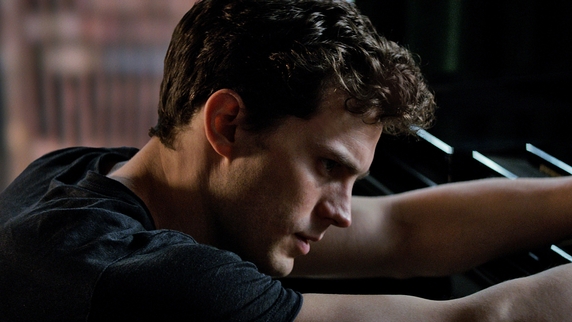 Jamie minutes after hearing the news
There's bad news for Northern Irish actor, Jamie Dornan, who was nominated as Worst Actor for Fifty Shades. He'll battle it out for the dubious honour against the likes of Channing Tatum in Jupiter Ascending, Kevin James in the sequel to Mall Cop and perennial nominee Adam Sandler who gets two nods for the video game mash-up Pixels and 'comedy' The Cobbler.
While Eddie Redmayne might be looking at a best actor Academy Award this year for The Danish Girl, he is up for the worst supporting actor Razzie for the critically panned sci-fi epic Jupiter Ascending. Other Oscar-winning Golden Raspberry nominees include Gwyneth Paltrow for Mortdecai and Julianne Moore for Seventh Son.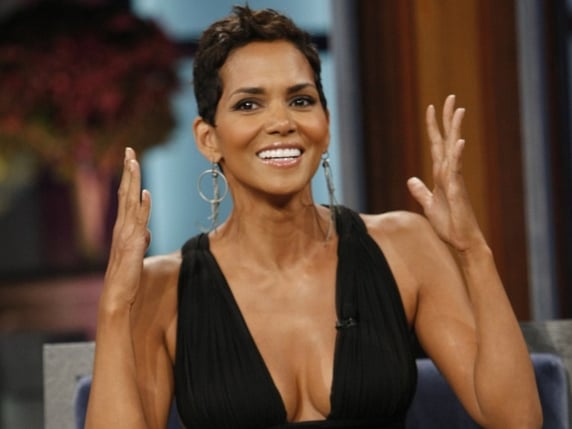 Halle Berry's respect for the Awards is that big
In the past some Oscar winners, managed to achieve the ultimate in Hollywood ignominy by also winning a Razzie. Both Halle Berry and Sandra Bullock both proved themselves to be good sports and attended in person to claim their gold spray-painted prizes.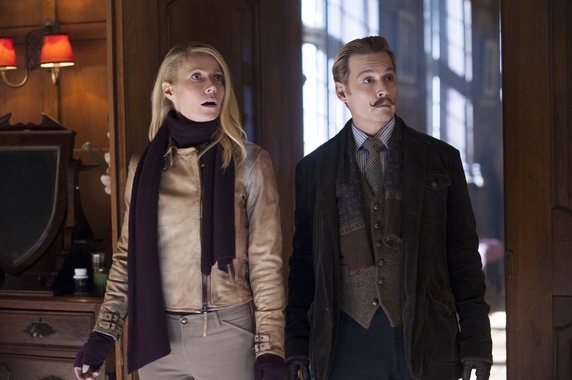 Don't look shocked. The movie stank
Another lauded actor Johnny Depp and his glued-on moustache have been tapped for worst screen combo for the spectacular flop that was Mortdecai at the tongue-in-cheek awards, but it looks likely that Fifty Shades of Grey will sweep the board.
The Razzie Redeemer Award, going to the actor deeded to have had the greatest turnaround after a previous Razzie win, is between Elizabeth Banks, Will Smith, director M Night Shyamalan and Sylvester Stallone - whose movie Creed has offered the chance to atone for a career that has earned him the title All-Time Razzie Champ.
Launched in 1980 as a spoof of Hollywood's awards season, the winners of the 36th annual Razzies will be announced in Hollywood on February 27 - the night before the Oscars.