Golden Globe winner Brie Larson has said that making Room was an enjoyable and funny experience despite the film's dark subject matter.
Californian actress Larson picked up a Best Actress award at Sunday's Golden Globe award for her performance in the movie, which was adapted by Irish author Emma Donoghue from her own novel. Directed by What Richard Did and Adam and Paul director Lenny Abrahamson, it tells the story of a young mother held captive in a tiny garden shed with her five-year-old son, who is played by newcomer Jacob Tremblay.
Speaking to RTÉ TEN, Larson said: "In some ways making the movie was emotionally draining. It took a lot of sleep at the end of the day but it was like a relaxed exhaustion.
"There was a lot of that but because Lenny is so funny, and the crew is funny, and Jacob is funny and I enjoy having a laugh, we made the set really fun. So I know it seems impossible to imagine we were actually laughing the majority of the time while we were making this movie."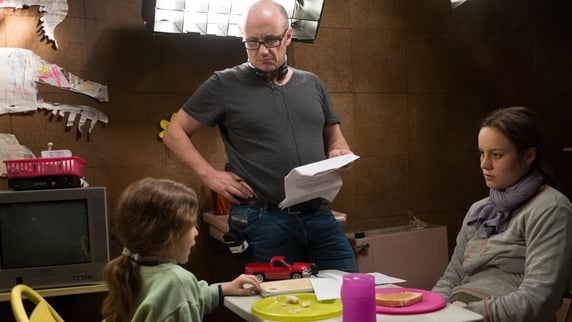 Jason Tremblay, Lenny Abrahamson and Brie Larson on the set of Room
Room, which opens in Irish cinemas on Friday, January 15, is expected to be in the Oscar nominations shortlist this Thursday.
It was also nominated for a Golden Globe for Donoghue for Best Screenplay but she was beaten to the award by Steve Jobs writer Aaron Sorkin.
Click on the video links to watch TEN's interviews with Brie and Lenny