Guardians of the Galaxy director James Gunn revealed that David Bowie was potentially set to record a cameo appearance for the film's upcoming sequel.
While paying tribute to the late musician, who passed away yesterday (January 10) following an 18-month battle with cancer, Gunn revealed that it was possible that Bowie would be involved in the planned 2017 sequel to the hit Marvel movie.
"Just a very short while ago [Marvel Studios president] Kevin Feige and I were talking about a cameo role in Guardians Vol. 2, and he brought up Bowie's name," Gunn said in a Facebook post. "I told him nothing in the world would make me happier, but I heard from common friends he wasn't doing well."
"We heard back that he was okay and it could potentially happen. Who knows what that was about? But, for whatever reason, it made [the news of his death] more of a surprise," he added.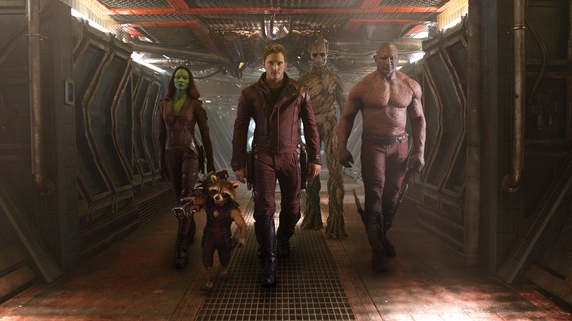 Guardians of the Galaxy Vol. 2 is set for release in April 2017
Gunn also wrote about his inclusion of Bowie track Moonage Daydream in Guardians of the Galaxy, saying he hopes to add another song from Bowie's The Rise and Fall of Ziggy Stardust and the Spiders from Mars album to the sequel.
"We featured Moonage Daydream in Guardians, but I always thought the album's character was felt far beyond that, in the aesthetics, in the integral and seemingly-natural linking in popular culture of '70's rock and space opera. I've been trying to work another song from Ziggy into the sequel, which would make Bowie the only artist to have a song on both Vol. 1 and Vol. 2. I thought this was fair and appropriate. Although I cut the scene it was used in from the script, we have the rights. Who knows. Maybe I can figure a way out," Gunn added in his Facebook tribute.
Gunn added that he is "reeling" from the news of Bowie's passing saying that the 69-year-old star was too young to die, "I know we're supposed to be positive in situations like this, but that just seems too young to me. F***ing cancer."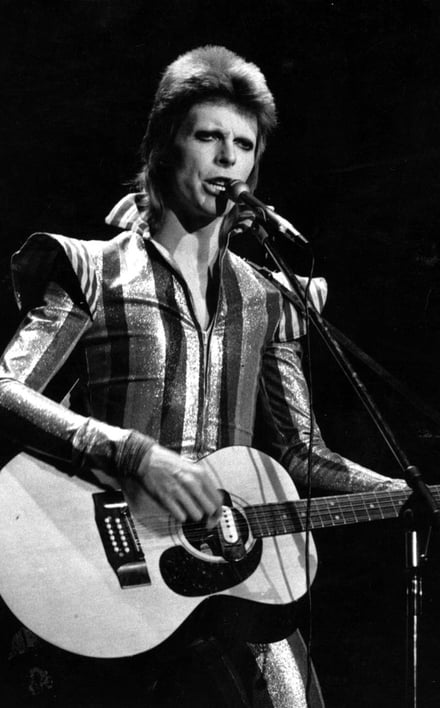 "Ziggy played guitar..."
He also described Bowie as an idol of his, saying he left an "indelible impression" on him before signing off by thanking the artist for the effect he has had on his life.
"Thank you, David, for all you've given to my life, my relationships and my career. Thank you most for helping me to make it through high school," he said. "Your music let me believe there was something magic out there, I only needed to hold on a few more years to experience it. I'm glad I did.
"And especially, love to Duncan and the rest of the family. This is so difficult for all of us who loved the icon. I know it is infinitely more so for those who loved the human being."