The Late Late Toy Show was officially the most-watched programme by Irish audiences in 2015, with RTÉ broadcasting 15 of the top 20 most popular shows throughout the year.
The annual festive extravaganza was broadcast on RTÉ One on Friday, November 27 and drew in an audience of over 1.5 million – a 72% share of the available viewing audience.
The new consolidated figures for the top 20 programmes of the year were released by TAM Ireland today and 15 of the 20 programmes on the list were broadcast on RTÉ One or RTÉ2.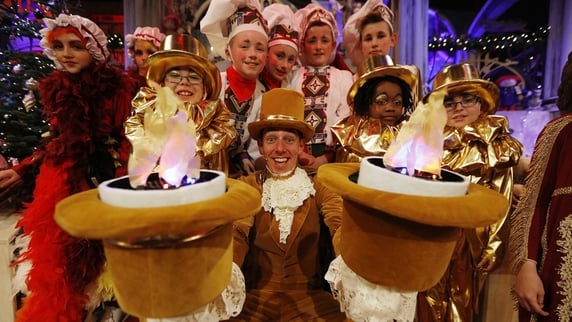 TV3 broadcast the remaining five, which were all part of their Rugby World Cup coverage.
Despite the availability of over 800 channels in Ireland, RTÉ One continues to be the most popular channel in the country for all audiences. RTÉ2 is the second choice for its target demographic of 15-33 year olds.
Speaking about the impressive figures, Glen Killane, Managing Director of RTÉ Television said, "2015 was a particularly competitive year for Irish television with a brand new Irish television channel coming into the market.
"Despite this, RTÉ delivered 15 of the Top 20 programmes of the year. Across RTÉ One and RTÉ2 we delivered a broad range of programming which brought the nation together from another unbeatable Late Late Toy Show, to the All Ireland Football and Hurling Finals, from the best in new Irish drama in Charlie, to comedy from the nations favourite Mrs Brown's Boys, along with unrivalled news coverage and family entertainment from The Voice of Ireland."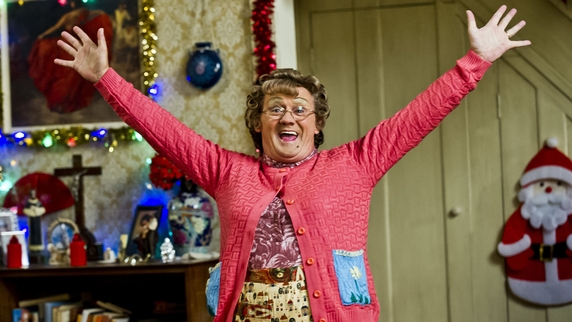 "It's heartening to see this research from TAM Ireland which shows just how much Irish people continue to engage with television. Last night alone on RTÉ One, over half a million viewers tuned in for each of our programmes from 6pm to 10:30pm which demonstrates the ongoing demand for original Irish television," he continued. "2016 is shaping up to be major year for Irish viewers with RTÉ offering comprehensive election coverage, a major season of programmes commemorating and celebrating 1916, along with the best in sports coverage with the Six Nations, EURO 2016, the GAA Championships and the Olympics and Paralympics from Rio all to look forward to."
The Top 20 Progammes of 2015:
1. The Late Late Toy Show – RTÉ One
2. Rugby World Cup: Ireland v France – TV3
3. Rugby World Cup: Ireland v Argentina – TV3
4. Rugby World Cup: Ireland v Italy – TV3
5. Sunday Game Live: Dublin v Kerry All Ireland Football Final – RTÉ2
6. Charlie – RTÉ One
7. Euro 2016 Qualifier Playoff: Ireland v Bosnia – RTÉ2
8. Euro 2016 Qualifier: Ireland v Poland – RTÉ2
9. Mrs Brown's Boys: Mammy's Widow's Memories – RTÉ One
10. Rugby World Cup: Ireland v Romania – TV3
11. RBS 6 Nations: Ireland v England – RTÉ2
12. Mrs Brown's Boys: Mammy's Christmas Punch – RTÉ One
13. Sunday Game Live: Kilkenny v Galway All Ireland Hurling Final – RTÉ2
14. RTÉ News: Nine O'Clock – RTÉ One
15. The Late Late Show – RTÉ One
16. Rugby World Cup: England v Australia – TV3
17. The Voice of Ireland – RTÉ One
18. Sunday Game Live: Dublin v Mayo Football Semi Final – RTÉ2
19. Sunday Game Live: Dublin v Mayo Football Semi Final Replay – RTÉ2
20. Room to Improve – RTÉ One