Emma Donoghue, the writer of the critically acclaimed Irish/Canadian film Room, has said she is "thrilled to bits" to have received a BAFTA nomination for her screenplay of her own best-selling novel.
Donoghue told RTÉ that she is delighted that the film will now reach a larger audience due to the awards season buzz surrounding it.
"So many of these nominations that so many aspects of the film are earning, they're all bringing attention to the film, and as a small-ish Irish/Canadian budget film we wouldn't have necessarily gotten attention. So I'm so happy that the film is getting the chance to reach audiences worldwide," she said.
For the full list of BAFTA nominees click here.
Directed by Lenny Abrahamson and produced by Dublin company Element Pictures, Room tells the story of a five-year-old boy (Jacob Tremblay) growing up with his mother (Brie Larson) in a shed which he believes is the whole world, while she hides from him the fact that they are captives.
Donoghue is among the Best Screenplay nominees at the Golden Globes this weekend, with Room also picking up nods for Best Motion Picture - Drama and Best Actress for Larson.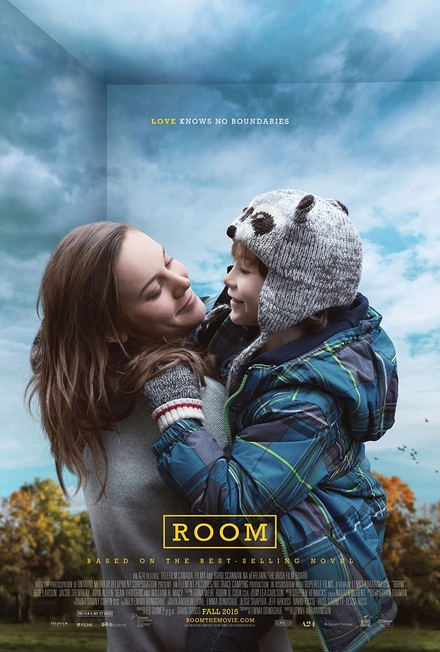 Speaking about her feelings ahead of Sunday night's awards ceremony, Donoghue said: "Oh yeah, I'm so looking forward to the Golden Globes on Sunday and I'm so excited that Room is up for a Best Picture nomination because I think that's a sign that Lenny Abrahamson is really in the big leagues now."
She explained that it was Abrahamson's understanding of the plot that won her over. 
"The reason I agreed to work with Element and Lenny Abrahamson, as opposed to some of the bigger names that came knocking, was because Lenny understood that this was a story of parent/child love," she said.
"The kidnapping is just the premise; it's not a horror story at all. It's all about the everyday heroism of a mum who is trying to make the world right for her child."
Room opens in Irish cinemas next Friday.