Rebellion star Paul Reid has said that his own first-day nerves helped make his reunion with on-screen fiancée Charlie Murphy so memorable in the first episode of the acclaimed RTÉ drama.
Reid plays Stephen, an Irishman in the British Army who has just returned home from Gallipoli. Last Sunday, viewers saw him propose to Murphy's character Elizabeth when they were reunited after two years apart.
Speaking to TEN about filming the scene, Reid said: "That was the first day of filming for me. I was extremely nervous. Charlie did one scene before me and she came out and I was like, 'What was it like? What was it like?'. She said, 'It's all good. We're in very, very safe hands'."
Describing the Rebellion script as "brilliant", Reid also paid tribute to Finnish director Aku Louhimies for bringing out the best in him and his co-star.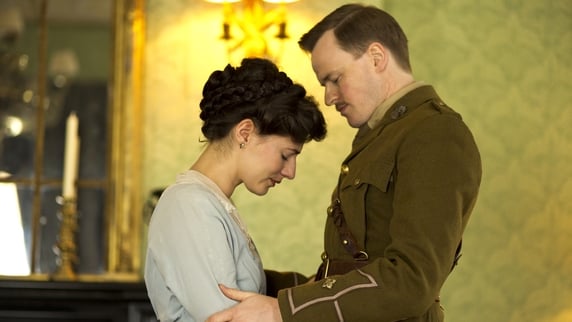 "Aku comes in and gives it this naturalism and gives you a lot of freedom in terms of what you want to do," he said. "He captures those moments 'in between'."
Click on the video links to watch the full interviews with Reid and his co-star Charlie Murphy, plus TEN's behind-the-scenes look at Rebellion.
Rebellion continues on RTÉ One this Sunday at 9:30pm.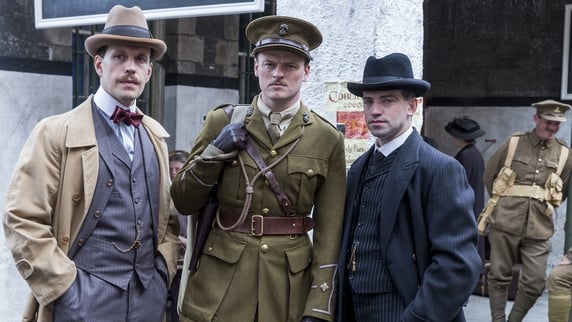 L-R Michael Ford Fitzgerald (Harry), Paul Reid (Stephen) and Andrew Simpson (George) in Rebellion